Creating and curating quality content can make all the difference in taking your business to the next level. But between running a business, managing staff, and strategizing, you might not have the time or energy to produce blog posts yourself on top of it all. So if you're looking to add another layer of success that will prove beneficial long-term, consider working with a reliable blog post writer who knows their stuff.
Writing a blog post is more than just typing out words — it involves careful research and being knowledgeable about your industry— so finding the right person for the job is key. Read on to learn what every business should know about working with a blogger!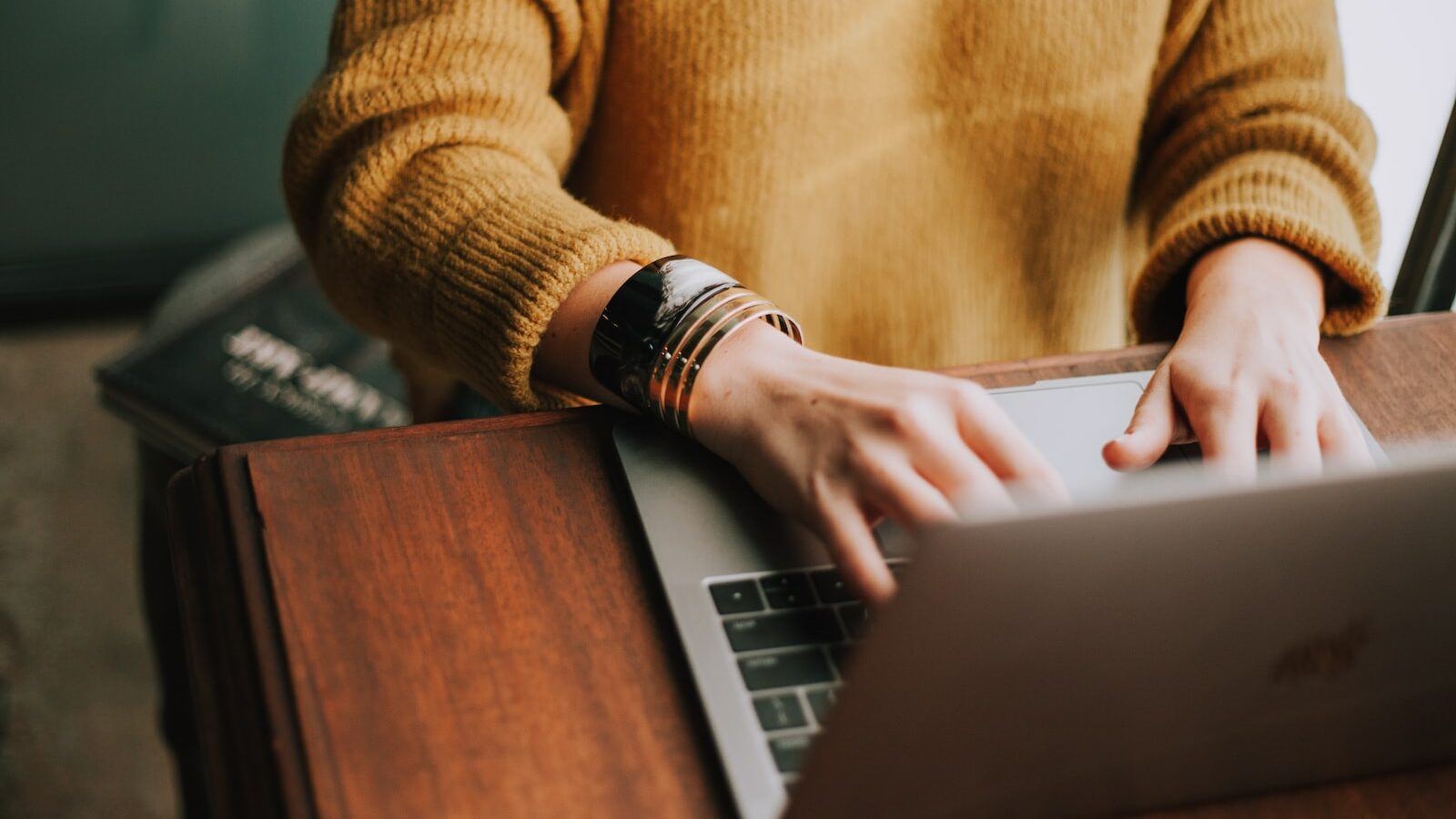 What is a Blog Post Writer?
A blog post writer is someone who writes content for a blog. This can include anything from articles and opinion pieces to personal stories and advice columns. A good blog post writer will have a strong understanding of their audience and what kinds of topics will interest them. They will also be able to write in a clear and engaging style that keeps readers coming back for more.
The Benefits of Working with a Professional Blog Post Writer
There are many benefits to working with a professional blog post writer.
You'll save time. A professional writer can help you create content quickly and efficiently, freeing up your time to focus on other aspects of your business.
They can help you ensure your content is high-quality and engaging. A good writer will be able to take your ideas and turn them into an interesting and well-written article or post. This can be a great help if you're not sure how to get started or if you're struggling to come up with fresh ideas.
Help build your brand. A good writer will be able to create content that is consistent with your brand voice and messaging. This can help give your audience a better sense of who you are and what you stand for, making them more likely to become loyal customers or followers.
Working with a professional blog post writer can be an invaluable asset to your business, as they can save you time, create quality content that engages your audience, and help build your brand.
Types of Content That Can be Written by a Blog Post Writer
A blog post writer can write several different types of content. This includes:
News articles
Opinion pieces
Product reviews
Bloggers can engage their audience and provide valuable information through their writing. When writing a blog post, it is important to consider the audience that will be reading the piece. The content should be well-written and researched to provide the reader with value.
How to Find the Right Professional Blog Post Writer for Your Needs
If you need a professional blog post writer but don't know where to start, there is no need to worry: finding the right one is simpler than you may think. Here's what you should do:
With these steps in hand, it won't be long before your blog has content that meets your high standards!
Tips on Choosing the Best Professional Blog Post Writers
When looking for professional blog post writers, it is important to remember that:
With clear expectations, communicate with them about deadlines and any specifics so that you feel confident in the final choice. Taking a few extra steps to select just the right blog post writer can pay off in the long run.
Preparation Before Hiring a Professional Blog Post Writer
When you're looking to hire a professional blog post writer, it's important to do some preparation to make sure they are the right fit for the job. It's best to:
Create an outline of what kind of writing style and content you're looking for so that you can effectively communicate your vision with the prospective writers.
Research the writer beforehand – look into their past work
Read through their samples
Reach out to people they've worked with in the past.
This can give you an indication of their writing skills and how reliably they produce content.
Ultimately by doing this preparation ahead of time, you will be best set up to find the perfect person to write your blog posts.
Questions to Ask When Interviewing Potential Professional Writers
Interviewing potential professional writers can be an overwhelming task, but preparing a list of questions ahead of time can make the process much simpler.
Asking these key questions will help ensure that you find the right person for the job!
How to Negotiate with a Professional Blog Post Writer
Negotiating with a professional blog post writer doesn't have to be intimidating; in fact, it should be empowering! The important thing to remember is that you know your business better than anyone – give the writer some basic information about what you're looking for and the message of your brand, and from there let them do their work.
Many pro writers will put significant effort into researching any topic they cover before submitting a detailed article on it, so that's an important step toward success. Above all else, give clear and timely feedback throughout to ensure that both of you are on the same page when it comes time to publish the piece. With these guidelines in mind, negotiating a great blog post with a professional writer won't be too difficult.
What to Expect During the Writing Process
Writing a blog post can be a fulfilling and rewarding experience, but for those who are new to blogging, it can be intimidating. Deciding to write a post is only the beginning–to write an excellent blog post, there are several steps you must take throughout the writing process.
Depending on the type of blog you're writing for, these steps may include outlining your article, doing research for facts and quotes, creating a compelling intro and conclusion, paying attention to grammar and formatting, and revising as necessary until you are satisfied with the product. Writing a blog post doesn't need to be overwhelming; from start to finish, every step of the process can be exciting and engaging!
Common Mistakes to Avoid When Working with a Professional Blog Post Writer
If you are considering hiring a professional blog post writer to help you create valuable content for your website or business, several mistakes can derail the entire process. From failing to properly plan out the content to not giving enough context to the writer on what is needed, steering clear of these common pitfalls is important for ensuring an effective working relationship with a blog post writer.
Failing to respect deadlines, not providing adequate feedback, and not being available for questions from the writer are also mistakes to be aware of. Taking the time upfront to ensure you have established a sound plan and provided the necessary information will go a long way in creating effective and high-quality content with a professional blog post writer.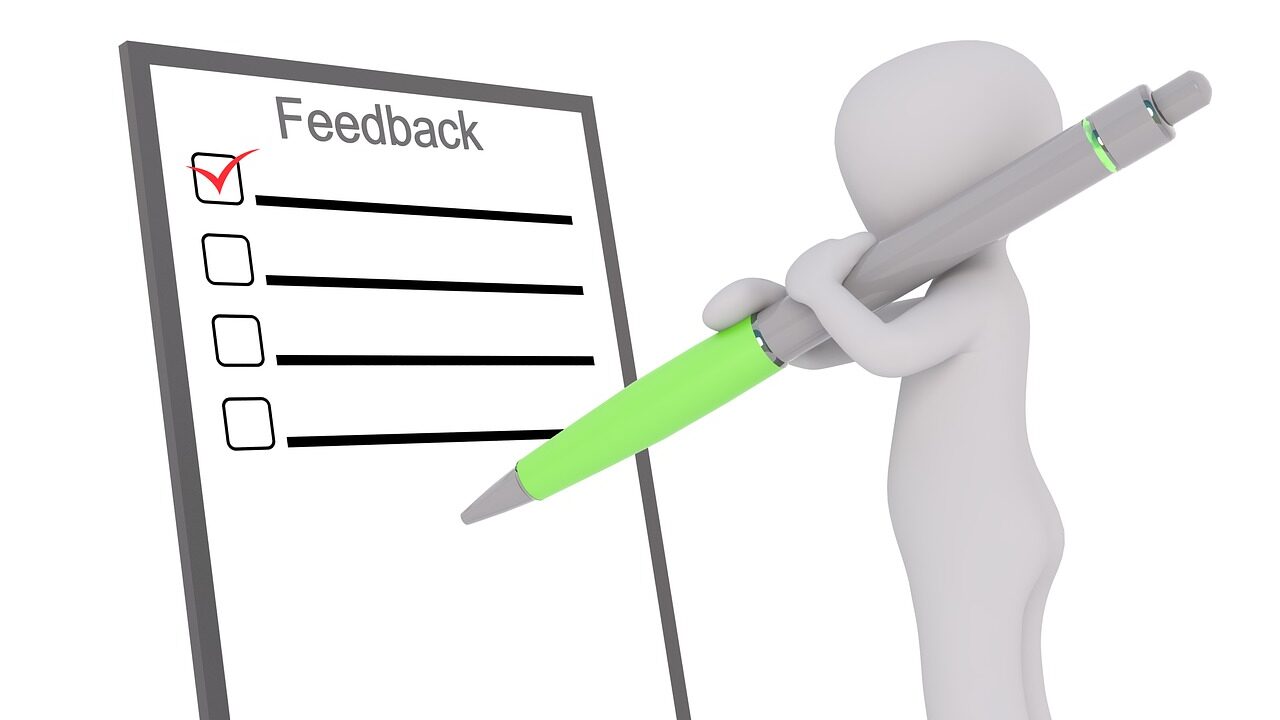 How to Provide Feedback and Computer Editing for A Professional Writer
If you're a professional writer, having feedback and computer editing is essential to producing a quality post. Knowing the best way to provide feedback and computer editing to your blog post writer can make the process easier, faster, and more efficient. Communication between you and your writer during the production process is key.
Begin by exchanging ideas; from there you can outline what tone of voice should be used, how to organize the post for easy reader comprehension, and ensure that it meets any given guidelines or requirements.
Once an agreement has been met, set expectations with your blog post writer by providing them with a timeline for completion.
After that's done, let your computer corrections do the work – use reliable editing software such as Grammarly or Copyscape to speed up the process.
Remember to provide feedback throughout the writing cycle – give ample praise when the post is on-track and constructive criticism when needed to come away with a high-quality product.
Benefits of Working with Multiple Professional Writers
Working with multiple professional writers offers a whole range of positive benefits to the blog post writer. Utilizing multiple professionals ensures that there's always a backup in case one writer is unable to deliver, meaning there's less risk of fatigue or burnout on the part of any one person. Additionally, it presents an opportunity to leverage different perspectives and deeper subject matter knowledge, which in turn leads to more dynamic and interesting posts for your readers. Finally, by diversifying your content creation team you can make sure that it reflects the diversity of your audience or target demographic, aiding in engagement and contributing towards building strong relationships with them. All in all, it's well worth adding multiple professional writers to your roster!
How to Maximize Results by Working with a Professional Blog Post Writer
Working with a professional blog post writer can be a great way to maximize your results – but it's important to go into the partnership with some key steps in mind. From researching the right writing candidate, setting measurable goals, negotiating payment, and monitoring progress and outcomes, there are several steps to ensure you get the most out of working with a pro.
Before getting started, put together a list of expectations and deliverables that you want from your writer.
Make sure they understand exactly what you're hoping to achieve and make sure they can deliver it before both of you move forward.
Consider giving your writer access to valuable data or resources that could help them create better content and perform more efficiently.
Provide timely feedback about the delivered product so changes or improvements can be made quickly if needed.
By taking these small steps up front, you'll set yourself up for success when partnering with a professional blog post writer on any project.
The Role of SEO in Professional Blog Post Writing
SEO is an essential part of professional blog post writing, as it allows content to be easily discoverable by search engines. Taking some time to think about SEO when writing a blog post can make all the difference in whether your content is visible to potential readers or not. This includes optimizing for relevant keywords, adding metadata (such as title tags and meta descriptions), and creating internal links to other pages on your website.
All of these strategies will help Google index your content more quickly and accurately, thereby increasing the chances of it being seen. Additionally, getting familiar with basic SEO principles can also make it easier for you to brainstorm ideas and be creative in how you target desired audiences online.
Tips for Planning Out Your Posts Beforehand
Planning posts in advance is an essential part of running a successful blog or website. Once you have a content strategy in place, it's time to start working out what topics you want to write about, who your target audience are, and how best to reach them. To ensure that you stay organized and on track, there are some key tips you can use when planning out posts ahead of time. These include:
Taking the time to research trending topics within your industry
Creating spike topics and headlines that will draw readers in
Creating an editorial calendar and schedule posts accordingly
Brainstorming post ideas so that you always have something fresh for your readers
Setting realistic timeline goals for yourself and then sticking to them
Writing relevant titles for each post to increase search engine optimization – the list goes on!
Adopting these planning tips into your content creation process will make sure that everything runs smoothly without stress or last-minute dashes.
What Kind of Research Should You Do Before Writing a Post?
When it comes to researching content before writing a post, the more you know, the better your post will be. A successful research routine should include sourcing reputable sources of information, then assessing which pieces of data are relevant to your topic.
You can also use keyword research to ensure that your post includes language that people commonly search for so that it reaches its intended audience. Once this is completed and you have added applicable stories or anecdotes, you can then start the writing process with confidence, knowing that your post is based on reliable information and well-thought-out ideas.
The Importance of Structure and Tone in Blog Posts
The foundation of any successful blog post is structure and tone. The structure involves the topic, content flow, and structure of sentences; while tone involves selecting the right words, writing style, level of formality, and expressing the writer's personality.
Without these two essential elements, it can be difficult to engage readers and express the main message of a post.
Fortunately, by understanding a few key principles writers can ensure their content is optimized for maximum impact. For example, by shifting from an expert to a conversational voice in blog posts one can attract more followers and build trust with readers due to a more relatable approach.
A good idea is to experiment with different tones until you find one that works for your audience and satisfies your goals as a blogger. All in all, creating powerful blog posts boils down to having a solid structure, a satisfactory tone, and dedication to continually improve your writing craft.
Different Styles of Writing for Different Types of Blog Posts
Writing for the internet is different from traditional publishing, requiring authors to be flexible and consider a variety of styles when creating blog posts. Depending on the post's goals, an author may choose from informal storytelling, educational commentary, product reviews, or conversational interviews.
For instance, a tutorial-style post will be geared towards instruction and step-by-step instructions, while a review article should provide opinionated impressions on products and services. Beyond that, any vacationer's travelogue will require descriptive sensory details such as sights, smells, feelings, etc.
Whatever style one chooses to write in, it should always be tailored to their readers so they can establish an appropriate rapport with them. Ultimately, having varying writing techniques in one's repertoire can make all the difference in how effective a blog post is!
Creative Ways to Engage Your Readers With Your Content
Creating engaging content that captures the attention of readers while delivering your core message can be challenging. An effective approach is to develop a plan for encouraging reader engagement with an understanding of their wants and needs. Embracing new tactics, such as interactive elements, polls, surveys, and targeted email campaigns, are all viable ways to take reader engagement to the next level.
Incorporating multimedia content or bits of humor throughout posts can further elevate your material by providing dynamic visual stimulation or entertainment value. And never underestimate the power of story-telling; weaving tales into your everything you write.
Benefits of Using Visuals When Creating a Blog Post
Visuals have become an intrinsic part of creating an effective blog post. Not only do visuals make a post more interesting, but they also provide clear visual cues to help readers quickly understand the message. They can also facilitate easier comprehension and retention of content.
Visual elements such as photos, diagrams, or infographics will resonate far longer with most readers than lengthy chunks of text. That's why many bloggers are now integrating these visuals into their posts to keep the audience focused and engaged with their content.
From reducing the cognitive load to evoking emotion in the viewers, using visuals when creating a blog post has become one of the most essential steps in crafting a successful article that stands out from the crowd – and yields great results!
How to Write a Standout Introduction for Your Blog Post
Writing a standout introduction for your blog post is essential as it helps attract your reader and makes them want to learn more. To craft the perfect introduction, there are several simple steps to follow.
You will want to grab the attention of the reader so think of an interesting comment or provocative question that can draw the audience in.
Ensure you provide enough background information so that the readers understand what topic you are discussing in your post. Then, try to bridge the idea from your title to what you will be discussing throughout the post by providing a strong and informative thesis statement.
Following these steps can help take your introduction writing skills to the next level!
Different Ways to Conclude Your Blog Post
When you've come to the end of your blog post, you want to make sure that you close it with a strong finish. But how do you go about doing this? There are a few different ways for concluding your blog post that can help bring it to a satisfying closure.
Summarize the main points of your post in one or two sentences so readers have something memorable to take away from the topic.
Include a call-to-action: give your readers some next steps for them such as subscribing for more content, checking out related posts on the same topic, or connecting with you on social media.
If appropriate, consider leaving an open-ended question or statement that encourages further engagement.
With these strategies in mind, you can certainly wrap up any blog post with confidence!
Best Practices for Proofreading and Editing Your Blog Posts
When it comes to polishing up blog posts, some best practices make all the difference.
Start by reading through your entire post out loud; you'd be surprised how quickly your ears will tune into typos and errors! Once you do a read-through, go back over each sentence and make sure every word counts.
Take time to scrutinize for grammar mistakes as well; pay particular attention to your subject-verb agreement.
Find someone else to read through the content with fresh eyes; this can be invaluable in catching any details that you may have missed on your own.
Following these steps can be the key to putting forth a polished, professional blog post.
How to Publish and Promote Your Blog Posts
Publishing and promoting your blog posts can be an intimidating task, but it doesn't have to be. There are dozens of techniques you can use to share your written work with the world and get valuable feedback. To start, here are some steps:
Be sure to spend time creating high-quality content that is relevant to a target audience.
After crafting engaging posts, there are many promotion options available, including optimizing for search engine visibility, using social media platforms, developing partnerships with other creators, and leveraging email marketing strategies.
It's important to continuously monitor the performance of every published post and measure the effectiveness of each tactic used to maximize success.
With a bit of effort and consistency across all channels of communication, you'll soon be able to reap the rewards of your hard work!
Measuring the Success of Your Blog Posts
Tracking your blog's metrics is essential for understanding what's resonating with readers and, more importantly, how to best adjust to keep growing. Success is relative depending on the goals of your blog posts: are you trying to increase page views, generate new leads, or change public opinion? Because measuring success is reliant on these goals varying from post to post, it pays to be mindful of quantifying successes however small so that patterns can emerge that help guide future content.
Metrics such as bounce rate and returning visits can also be useful when gauging conversations and reactions – if numbers are higher than expected then you know there must be something that's touched a nerve. With enough data points tracked over time, it will become clear which initiatives bring the most success so that you continue rolling out content with confidence.
Conclusion
Blog post writers can be an invaluable asset to any business looking to create high-quality, engaging content for their website. With the right professional, you'll have access to a well-crafted and optimized copy that will help your site stand out from the competition. When selecting a blog post writer, it is important to research potential candidates, understand what type of content they specialize in creating, negotiate terms with them and provide feedback throughout the writing process. Additionally, working with multiple professionals can give you greater flexibility when it comes time to publish new posts or update existing ones. By following these tips and avoiding common mistakes during the hiring process and beyond, you should be able to find a great fit for your team!
FAQs
What is a blog post writer?
A blog post writer is a professional who specializes in creating content for blogs, websites, news sites, and other digital media. They typically have strong writing skills and can create engaging, informative articles that grab readers' attention.
What are the benefits of working with a blog post writer?
Hiring a professional blog post writer gives you peace of mind knowing that your content will be engaging, well-researched, and written to the highest standards. This ensures that your blog posts are accurate and provide value to your readers. You also benefit from having more time to focus on other important tasks such as marketing or product development.
What types of content can a blog post writer create?
Blog post writers can create a variety of content, including reviews, interviews, tutorials, listicles, and opinion pieces. They can also write longer-form articles or research-based pieces with detailed information.
How can I find the right blog post writer for my needs?
Start by searching online for professionals who specialize in your niche or industry. Ask colleagues and friends if they have any recommendations. When you've narrowed it down to a few potential writers, ask them for samples of their work so that you can get an idea of their writing style and level of expertise.
What tips should I follow when choosing a professional blog post writer?
When evaluating potential candidates, make sure that they are experienced in writing about topics relevant to your business. Also, look for someone who can meet deadlines and has excellent communication skills. Lastly, inquire about their rates to make sure that they are within your budget.
What should I do before hiring a blog post writer?
Before you hire a professional, you should have an idea of the topics you want them to cover as well as the length, format, and structure of each post. You should also provide some background information on your company or website so that the writer can establish context for their work.
What questions should I ask when interviewing potential writers?
When interviewing potential candidates, be sure to ask questions such as: How long have you been writing professionally? Can you provide samples of past work? Where do you get inspiration for your blog posts? What kind of editing process do you use? How much lead time do you need to write a post?
How can I negotiate with a professional writer?
Start by setting a rate that is fair and reasonable for both parties. If the writer's rate is higher than what you expected, try to negotiate an hourly or project-based rate. You should also discuss the terms of payment and when the work needs to be completed.
What can I expect during the writing process?
Most writers will require some lead time before they start writing, so it's important to plan accordingly. The writer may also ask you to provide feedback on their drafts before the final version is published. Additionally, you should be prepared to provide any additional information or resources needed for research purposes.
What mistakes should I avoid when working with a professional post-writer?
To ensure that your blog posts are successful, make sure that you provide clear instructions and guidelines from the start. Don't be overly critical of their work – give constructive feedback instead. Lastly, avoid being too demanding or making unrealistic requests as this can cause frustration and lead to poor-quality content.
How can I provide feedback and computer editing for a professional writer?
When providing feedback, try to be as specific as possible about what needs to be changed or improved. If you're not comfortable giving detailed comments on the content, consider using software such as Grammarly or ProWritingAid to highlight any mistakes. You can also provide the writer with a document containing your edits and comments.
What are some of the benefits of working with multiple professionals?
Working with multiple writers allows you to get a variety of different perspectives on your topics. This can help make sure that each post is unique and engaging. Additionally, having access to multiple professionals gives you more flexibility in terms of deadlines and availability. Finally, it's an opportunity to find writers who specialize in specific areas so that you can ensure quality output for all of your posts.
By hiring a professional blog post writer, you can ensure that your content is well-written and engaging. With the right tips and knowledge, you can find the perfect writer for your needs and create content that resonates with your audience. From researching potential candidates to providing feedback during the writing process, there are many steps involved in creating successful blog posts. Be sure to consider all of these factors when working with a professional post writer so that you can get the most out of their services.