Are you ready to become one of the professional financial writers, but unsure of how to begin? You have come to the right place! In this ultimate guide for aspiring professional financial writers, we will discuss every step you'll need to take to turn your writing passion into a successful career.
From learning industry terminology and honing your grammar skills to understanding market trends and selecting your target audience – this guide has everything you need. With the help of our expert advice, by the end of it you'll be fully equipped with all the information and knowledge necessary for taking those first steps towards becoming an authoritative voice in finance. So let's get started!
What are Financial Writers?
Financial writers are specialised journalists who translate complex economic facts and figures into language that everyday readers can understand. They research and report on major news stories, industry trends and investment choices all to help people make informed decisions about their money.
Financial writers often analyse government policies, fiscal reports and other data surrounding investments to build stories that explain why prices rise or fall, what governs the behavior of a certain market and which options may be more profitable for investors.
This field rewards those with analytical minds and deep understanding of money management principles, as well as the ability to compose clear, concise paragraphs from complex financial topics.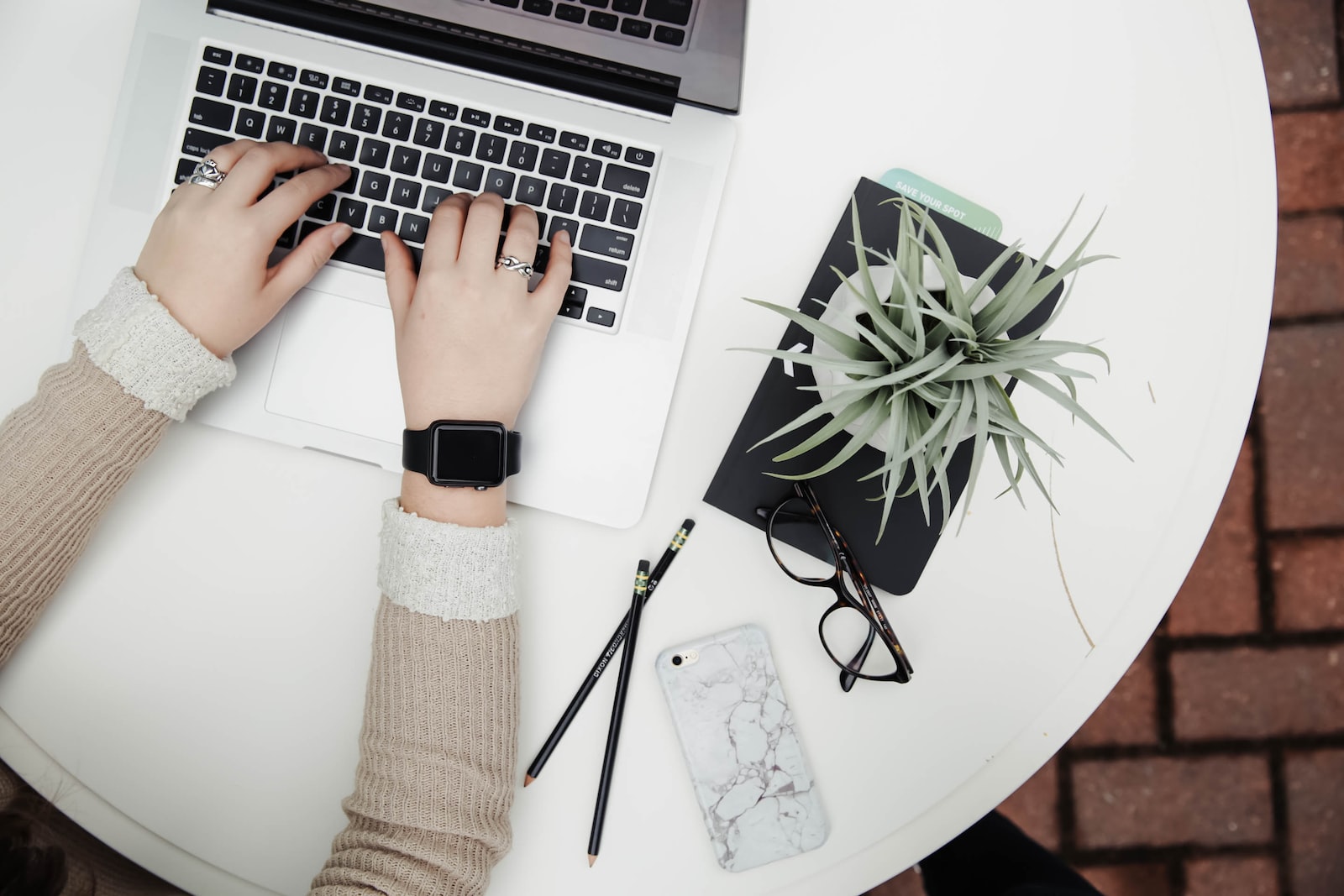 Types of Financial Writing
Financial writing is a specialized type of content creation that requires an in-depth knowledge of the financial markets and their related topics. Below are just some of the areas where you can specialize:
Investment research and analysis: Financial writers can provide investors with valuable insights into the current market trends. They often do extensive research on different stocks and investments, analyze the data and create reports that comprehensively explain the findings.
Retirement planning: Writing about retirement planning topics can help readers understand how to save for their future and make smart decisions regarding their retirement funds. Financial writers may also be responsible for writing articles on related topics such as estate planning, life insurance policies, pension plans and more.
Tax preparation: Financial writers are typically familiar with tax laws and regulations, making them ideal candidates to write content related to filing taxes and understanding deductions. They may discuss various methods of minimizing one's tax burden, as well as provide readers with tips on how to best prepare for the upcoming tax season.
Business financing: Many financial writers have an understanding of various sources of financing available to businesses. They may be knowledgeable about different loan programs and other forms of funding, and can provide valuable advice on which financing options are the most suitable for a particular business.
Personal finance: Financial writers can also create content related to personal finances such as budgeting, saving money, debt management and investing in stocks and mutual funds. Additionally, they may write articles on topics like credit cards, student loans, mortgages and more.
Now that we've touched upon some of the various types of financial writing, let's explore how you can become a successful financial writer.
Benefits of Becoming a Financial Writer
Have you ever considered becoming a financial writer? Financial writing is an exciting and rewarding career that can provide stability, growth opportunities, and the chance to make a difference in people's lives. Here are some of the key benefits of becoming a financial writer:
Flexible Working Hours: As a financial writer, you have the flexibility to choose your own working hours and work remotely. This gives you the freedom to decide when and where you work, allowing you to manage your time more effectively.
Financial Rewards: Financial writers are in high demand and can earn a decent salary depending on experience and skill level. Experienced writers can expect to make upwards of $100,000 a year or more, while entry-level writers can also make a solid living if they hone their skills and specialize in certain areas of finance writing.
Make an Impact: One of the greatest benefits of becoming a financial writer is that you can use your knowledge to help people understand financial matters and make better decisions. Financial writers have the power to educate, inform, and even inspire readers to take action on topics such as investing, budgeting, retirement planning, taxes, and more.
Opportunity for Growth: The financial services industry is always changing and evolving, which provides many opportunities for growth for financial writers. Experienced writers can take advantage of these changes by exploring new topics to write about or deepening their understanding of existing ones. This allows them to stay ahead of the curve and remain competitive in the field.
Becoming a financial writer is not only rewarding but it also provides freedom and stability. With a good combination of hard work and dedication, you can secure success as a financial writer. By taking advantage of the benefits listed above, you can make a positive difference in people's lives while enjoying financial stability and freedom.
Qualifications and Skills Needed to Become a Financial Writer
Financial writing is a specialized form of content creation, requiring significant knowledge and experience in finance. To become a successful financial writer, one must possess certain qualifications and skills that will enable them to produce accurate and insightful pieces on financial topics. Below are some of the most important qualities that any aspiring financial writer should strive for:
An Understanding of the Financial Markets: To evaluate and analyze financial markets, one must have an intimate understanding of how they operate. This includes knowing what stocks are trading at, what currencies are being traded, and which key economic indicators affect the markets. Having a comprehensive knowledge of the various financial instruments available will also be beneficial in writing about them.
Ability to Conduct Research: Financial writers need to be able to conduct thorough research on their topics to provide readers with reliable information and insights into the subject matter. This involves going beyond simple Google searches and reading up on the latest market developments as well as conducting interviews with industry experts or people who may have first-hand knowledge of a certain subject.
Strong Analytical Skills: Financial writers must be able to interpret data and information to draw meaningful conclusions from it. This involves being able to spot trends, identify patterns, and make predictions based on the analysis.
Excellent Writing Abilities: In addition to having strong technical skills, financial writers should also have excellent writing abilities. They should be able to communicate complex concepts clearly and concisely that is easy for readers to understand.
Ability to Adapt: Financial markets are constantly changing, which requires financial writers to stay up-to-date with the latest developments so they can write accurate and timely pieces. They must also have the ability to adapt their written content according to changes in the market or any other external factors.
By possessing the qualifications and skills outlined above, any aspiring financial writer can become a successful one. With dedication and hard work, they will be able to write pieces that offer readers valuable insight into the world of finance.
How to Find Clients as a Freelance Financial Writer
As a freelance financial writer, it can be difficult to find clients who are willing to pay for your services. But with the right strategies, you can tap into a lucrative and ever-growing market of people looking for expert advice on money matters. In this article, here are some tips that will help you get started as a successful financial writer:
By following these eight tips, you'll be well on your way to becoming a successful freelance financial writer. Put in the time and effort to develop your skills and promote yourself as a reliable source of financial information and you'll soon have more clients than you know what to do with!
The Process for Landing Your First Client as a Freelance Financial Writer
Are you interested in becoming a freelance financial writer? If so, you're in luck. It's an exciting field with plenty of potential for growth and income. But like any new venture, it takes some work to get started. Here are the steps you need to take to land your first client as a freelance financial writer:
1. Develop Your Skills and Expertise
Before you can start applying for freelance financial writing gigs, you'll need to have a strong understanding of the industry. Consider taking courses related to finance or economics, reading books on the subject, participating in relevant forums and discussion groups, and following key figures in the field. Having an in-depth knowledge base will make it easier for potential clients to trust your work.
2. Build Your Writing Portfolio
Having a portfolio of your writing samples is essential for any freelance writer looking for work. Be sure to include some of your best pieces as well as content related specifically to financial topics. You should also create a professional website that showcases your skills and provides information about yourself and your services.
3. Network With Financial Professionals
Reach out to other financial professionals and introduce yourself as a freelance financial writer. Ask them for advice on how to find work, and let them know that you're available if they need content written. You can also sign up with freelancing websites like Upwork or Guru, which connect writers and businesses in need of writing services.
4. Start Applying For Jobs
Once you have everything in place, it's time to start applying for jobs. Search online job boards and apply for any relevant positions that interest you. You may even want to consider offering your services pro bono (at no cost) at first, so potential clients can see your work before hiring you.
It takes some effort to get started as a freelance financial writer, but it's worth the effort. The field is growing rapidly, and with the right skills and preparation, you can be successful in this career.
Understanding the Different Payment Models in the Industry
Financial writing is a complex and interesting profession, with different payment structures across the industry. Payments can be structured as flat fees, per-word rates, royalties, or even rev-shares as more platforms move online. Before taking on any assignments, financial writers need to do their research and understand how their work will be monetized.
While there can be good short-term money to be made from projects in certain models like flat fees, it pays to take the long view when accepting projects. Royalty payments or rev-shares can often bring rewards that are worth the wait. So if you're a financial writer, make sure to dig deep into each project and explore the different models that are out there!
Creating an Effective Portfolio That Will Help You Land More Clients
Making a portfolio that will draw in potential clients and show off the level of your skills is essential for any financial writer. A great portfolio should showcase the range of your abilities and provide solid examples that attractively convey the message. When you're building your portfolio, it's important to find a balance between highlighting all your best work and also showcasing a variety of projects that demonstrate your versatility as a writer.
Include clear explanations about what type of project it was, and how you solved any issues before completion. Highlight certain projects that made an impact, such as pieces that attracted wide publicity or awards for excellence. Most importantly, ensure that there are no typos or errors in the content presented!
When creating an effective portfolio, be sure to remain organized; this means having a simple design aesthetic with a unified color palette to tie everything together and make browsing easier for visitors. With these tips on hand, crafting an expressive portfolio – one geared specifically to appeal to prospective clients – will become simpler and thus help you land more jobs in the financial writing field!
Researching and Gathering Information for Your Articles/Blog Posts
Gathering information for your articles or blog posts can be the difference between a piece that's just okay and one that inspires readers. Depending on what you're writing, research can require heavy lifting that takes time, but it's an important step to producing content worth reading. Investigate reliable sources that have accurate data and statistics to offer valid support for your assertions.
Ask yourself questions about each point you make to ensure you have addressed all necessary details in your article. Doing thorough research will not only result in a successful piece but it also expands the author's knowledge about the topic. With research as the bedrock of any great article, dedicate yourself to gathering relevant information so you can create powerful and engaging content.
Crafting Quality Content with Accurate Data Sources
Crafting quality content takes more than a great writing style – it also requires accurate data sources. Good quality online research allows users to support the facts and figures that they mention in their content, making it more convincing and reliable to a wide variety of viewers. Data is usually the backbone of any great piece so it's essential to make sure that whatever sources you use are trustworthy.
Remember, even if you're working with reputable outlets, double-check your facts before publishing to guarantee accuracy and avoid damaging your credibility as an expert. When done properly, utilizing precise data can help turn your simple piece into an invaluable asset for anyone looking for reliable content on the web!
How To Format Your Work For Publication
Being able to format your work to the requirements of a publisher is an integral part of getting your work accepted. Knowing which style guides to use and other features like font size and spacing will help you prepare for success when submitting your writing for consideration.
Start by understanding the needs of the publisher which may be anything from APA or MLA styles, to more specific details like double-spacing between each line.
Once you have identified these, you can now modify your work accordingly. Being mindful of design elements like headers and footers and their distances from the edges of the page are also important, so be sure not to miss those out too!
Research what typefaces and fonts adhere best to industry standards, pick one within the guidelines of your chosen publisher and ensure that all of these additions are correct before submission.
Taking these steps will assure that formatting issues won't hamper any chance at publication success!
Writing Headlines & Subheadings That Grab Attention
Coming up with creative and interesting headlines and subheadings can be a challenge, but it's a skill that all writers should master. Writing engaging and attention-grabbing headlines and subheadings helps your readers to quickly understand the content of your piece, while also enticing them to read further.
To write effective titles, start by:
Understanding your readership and knowing what information they need to make decisions.
Once you have an idea for the headline, use contrasting words, include relevant numbers when applicable, create a sense of urgency, or inject humor if appropriate.
Don't forget editing; refine the title until the message is simple yet compelling enough to prompt people to read on.
Developing Engaging Introductions & Conclusions
Writing an engaging introduction and conclusion for an essay can be a challenge. Crafting the perfect open and close to your paper involves more than simply restating the main points. A good introduction should capture the reader's attention and provide your overall opinion or argument concisely.
Your conclusion should provide closure for the reader by summarizing key points, but should also strongly reinforce your opinion or argument of the topic. Being thoughtful and creative with your introductions and conclusions can help to make even an ordinary essay memorable!
Proofreading & Editing Tips
Effective proofreading and editing can be the difference between an average piece of work and an exceptional one. When checking your own writing, it's important to put aside a large chunk of time so you can read through your work thoroughly. It's also helpful to experience the text differently; this may mean reading it aloud or even getting someone else to read through it for you.
Furthermore, if you know you tend to make certain mistakes, such as misplacing commas or comma splices, look out for these specifically when going back over your work. Over time, good proofreading and editing practices will become second nature – allowing you to take on big projects with confidence!
Marketing Strategies To Promote Your Writing Services
If you're looking to promote your writing services, one of the best marketing strategies to use is content marketing. This involves creating useful, engaging content that educates potential clients about your services and what you can do for them. You could start a blog in your field, post white papers or articles periodically, or even create an infographic series to gain visibility.
Social media is another great tool for promoting your writing services — join relevant groups and interact with members who might need your services. Networking at events and further building relationships with industry professionals could also help spread awareness about what you have to offer. Ultimately, creating a solid plan from the start can help immensely in growing your client base.
Choosing A Niche Topic And Becoming An Expert
It's important to choose your niche topic carefully when you decide to become an expert. Select a subject that interests you, that you enjoy learning about, and one in which there is growth potential. An area in which you can stay current and connected with the latest news and developments will enable you to remain an authority on the topic.
To become a true specialist in your field of expertise, it is important invest time and energy into creative thinking, network building, and skill development. With diligent effort, dedication and focus, mastering any area of study is possible; allowing ambitious individuals an opportunity to become highly sought after influencers in their respective industries.
Learning The Lingo Of Wall Street & The Industry
Learning the nuances of Wall Street's language isn't easy, and has a steep learning curve. But it can be an incredibly powerful tool for anyone wanting to deepen their understanding of the financial industry and invest more confidently. Words like equity, bonds, derivatives and commodities can be daunting to newcomers but once broken down into easy-to-understand pieces they provide tremendous insight when planning one's finances.
Knowing these terms is also essential when looking at stock quotes and other pieces of financial news to make informed decisions going forward. Familiarizing oneself with the language of Wall Street is well worth the effort!
Using The Latest Technology & Software To Stay Ahead
For businesses that want to stay ahead of the competition and on top of their game, utilizing the latest technology and software is essential. Today's rapidly changing technology landscape means there are always innovative solutions to complex problems and it pays to stay up-to-date.
Whether it's investing in cloud computing, AI systems, or data analytics platforms, leveraging the latest tools can help you save time and money while powering your organization through its digital transformation. Though it can require an investment to keep up with rapidly evolving tech offerings, the potential dividends are well worth the effort.
Finding Balance Between Being A Freelancer & Writing For Others
When it comes to being a successful freelancer, the key is to find a balance between writing for others and pursuing personal projects. It's essential to maintain this equilibrium because it allows writers to remain creative and independent while providing a steady stream of income through client work. However, achieving the perfect combination isn't always easy — one has to carefully manage their workload, stay organized, and prioritize important tasks so that their own projects aren't neglected.
Additionally, space out projects whenever possible so that there are moments of rest in order to prevent fatigue or burnout down the line. All in all, finding balance as a freelance writer requires an active effort each day in order to reap the rewards.
Conclusion
Becoming a financial writer requires both knowledge of the subject matter and strong writing skills. It is important to stay up-to-date with current industry trends, regulations, and news to create accurate, timely content that readers can trust. Financial writers must have an understanding of basic accounting principles as well as be able to interpret complex data sets into clear language for their audience. Additionally, having experience working in the finance industry or taking classes related to finance will give you an edge when it comes time to apply for jobs. If you are looking for a rewarding career where your research skills and creativity come together then consider becoming one of the best financial writers today!
FAQs
What qualifications do financial writers need?
Financial writers need extensive knowledge of the financial industry and must be able to understand complex concepts quickly. They should also have excellent writing skills, including grammar, spelling, punctuation, and formatting abilities. Additionally, they should be familiar with various types of software used in the financial industry and have a good understanding of economics and statistics.
What roles do financial writers typically fill?
Financial writers play an important role in providing informative content for readers on a range of topics related to finance. These include topics such as stocks, investments, banking, taxes, insurance, business financing, personal finance, retirement planning and more. Financial writers are expected to research topics extensively before presenting their analysis and commentary in a clear and concise manner that is accessible to all readers.
What type of employers hire financial writers?
Financial writers are typically employed by a variety of companies, including banks and other financial institutions, news organizations, online publications, magazines and blogs. Additionally, some employers will hire freelance financial writers to create content for them on a contractual basis. Financial writers may also work for consulting firms or venture capital funds that need content about their investments and services.
What is the job outlook for financial writing?
The job outlook for financial writing is strong due to the constantly changing landscape of the markets and the need for timely, accurate information about these changes. As technology continues to develop in this arena, there will be an increased demand for knowledgeable professionals who can interpret data quickly and accurately. Additionally, with more people investing and managing their own finances, there will be an increasing demand for financial writers who can provide valuable information to these individuals.
What is the salary of a financial writer?
The salary of a financial writer may vary greatly depending on factors such as experience level, employer size, and location. Generally speaking, experienced financial writers may earn salaries ranging from $50k – $100k+ per year. According to Glassdoor, the average salary for a Financial Writer in the United States is approximately $58K/year.
How do I become a financial writer?
Becoming a successful financial writer requires extensive knowledge of the industry and strong writing skills. It is important to stay current on financial trends and topics, so reading industry publications and attending seminars is a must. Additionally, having a degree in finance, economics or another related field can help you stand out from the competition. Financial writers also need to have an understanding of software used in the financial industry as well as market research and analysis techniques. Finally, creating a portfolio of work will help employers see your writing skills and experience.
Financial writers are in high demand as the need for knowledgeable, informed content grows. With the right qualifications, experience and dedication to learning, anyone can become a successful financial writer. It is important to stay up-to-date on markets and trends, have strong writing abilities, and create a portfolio that showcases your knowledge and skill level. Financial writing can be both challenging and rewarding – if you're willing to put in the work!