Are you a professional writer looking to break into the world of marketing through marketing writer jobs? If so, then you've come to the right place! Finding the perfect job in any field can be an overwhelming task and marketing is no exception. However, with some time and effort, it's possible to find a great position that will let you use your writing skills while working in an exciting new industry.
To save you some of that effort, we've put together this article with everything about marketing writing and a list of marketing writer jobs from around the web—each one offering something different for those interested in pursuing a career as a marketing writer. Read on to learn more about what each job has to offer and get resources for applying today!
What is a Marketing Writer?
A marketing writer is a type of copywriter who focuses on producing content that is tailored to a company or organization's marketing efforts. They play an important role in any modern enterprise because their ability to craft persuasive and emotive language can help businesses draw attention, grow audiences and promote their products and services. Good marketing writers possess a keen understanding of the needs of their target audience and have an eye for design elements that will help capture the desired reader's attention.
The job of a marketing writer involves creating landing pages, press releases, white papers, blog entries, and email newsletters, amongst other pieces – all to increase visibility for the business. As such, it demands both creativity as well as disciplined knowledge about topics related to the promotion.
Duties of a Marketing Writer
Being a marketing writer adds an extra layer of complexity to the job of writing. Not only must you create content that is persuasive and captures readers' attention, but it must also be aligned with a company's goals and values. The duties of a marketing writer include researching topics of interest to their target audience, creating effective calls-to-action, and crafting each piece to be both informative and entertaining.
They are expected to switch between different tones and industry-related topics based on their client's needs. It is their responsibility to ensure each piece of work they produce meets the requirements asked of them while maintaining their style at the same time. Marketing writing includes everything from blog posts, emails, website copy, white papers, and social media posts – making it both challenging and exciting for those who take on this role!
Qualifications for a Marketing Writer
As a marketing writer, there are certain qualifications you should possess to be successful. You must have:
keeping up with marketing trends and having a basic understanding of SEO best practices are essential for getting the most out of your writing.
How to Become a Marketing Writer
If you're looking to become a marketing writer, you'll need to:
Become an expert in the marketing world. Build up your knowledge of every element of marketing, from advertising and PR to website design and client relations.
Once you have that base knowledge under your belt, look into the many resources available to learn more about writing for different mediums including websites, emails, press releases, newsletters, and more.
Learn which techniques work best for certain objectives and use those tactics when putting together a specific piece of writing.
To truly excel at this profession, stay up-to-date on industry trends and develop creative ideas for marketing campaigns
Do not forget the basics: A successful marketer needs great grammar skills, an understanding of SEO best practices, and excellent attention to detail.
With enough practice and dedication, you can become a top-notch marketing writer ready to help companies reach their goals.
Salary and Benefits for Marketing Writers
Marketing writers play an essential role in helping businesses reach customers and create successful campaigns. However, the compensation structure for this type of writer can be complex due to the different levels of expertise and duties involved. Marketers who are just entering the field may earn an hourly rate while those with more experience may be offered a salary with bonuses based on performance.
Benefits, such as health insurance or retirement accounts, will vary depending on each organization. Writers should also keep in mind that they may be able to negotiate higher wages based on their qualifications and reputation in the industry. Overall, when it comes to marketing writers, there is no one-size-fits-all answer when it comes to salary and benefits; prospective marketers must be willing and able to look into all options available within their budget and industry.​
The Job Market for Marketing Writers
The job market for marketing writers is a competitive one, and it pays to be informed. Educating yourself on modern digital marketing trends can help you stay ahead of the curve and make you stand out among your peers. It's also important to remember that no two writing projects are the same:
Developing a well-rounded set of skills by researching different topics
Honing your craft with practice
Actively networking with colleagues in the industry will help ensure you're versatile enough to succeed in any type of project presented.
In short, being an expert on both traditional and modern marketing strategies gives marketing writers the best chance of success in today's job market.
Tips for Landing Marketing Writing Jobs
If you want to land a great marketing writing job, it is important to:
Establish yourself as an industry expert. Learn the key players in your industry, familiarize yourself with the current trends, and pay attention to what works (and doesn't work) in terms of content marketing.
Keeping up with these elements means that when it comes time for job applications, you can write about them confidently. Of course, having a portfolio of articles and publications is also vital to scoring a job in this field.
Networking can help you here; let potential employers know what pieces you have written and where they were published.
Look beyond the job description – if you have skills beyond the scope of what's listed but could still be beneficial to a potential employer, highlight those too!
Make sure your resume and cover letter stand out; it's in the best interest of employers to have a candidate who is well-spoken, passionate, and knowledgeable about marketing.
Overall, taking these steps will increase your chances of success in the field of marketing writing. With the right skill set and knowledge, you can secure yourself an amazing job that allows you to do what you love while helping businesses reach their goals.
10 Marketing Writer Jobs You Should Apply For
Whether you're a recent graduate or an experienced writer, there are marketing writing jobs out there for you. The following list showcases ten such positions, complete with the duties and responsibilities associated with each role. So if you're looking for a career in marketing writing, read on to learn more about these exciting opportunities!
1. Social Media Writer
With the ever-growing prevalence of digital marketing, being a social media writer is one of the most exciting and in-demand jobs within the marketing writing industry. As a social media writer, you will have the chance to create content with purpose and develop relationships with potential customers and followers by crafting messages that are engaging, interesting, and appealing to their interests.
You will also be focused on optimizing accounts and posts for organic search results while exploring new marketing strategies such as influencer marketing to increase the visibility of your client's brand. If this job sounds like something that would interest you, take a step forward and start researching what it takes to be successful!
2. Marketing Communications Writer
If you're looking for a great way to put your writing skills to work, being a marketing communications writer is an excellent choice. Working in this role allows you to put your creativity and expertise to use crafting content that resonates with your target market and drives sales. It's all about connecting with customers in meaningful ways that engage their curiosity and interest.
All the while, you'll be collaborating with other professionals across various specialties all focused on one goal – producing high-quality materials that sell the product or service. So if you have an affinity for words and are passionate about developing compelling campaigns, becoming a marketing communications writer is where it's at!
3. Public Relations Writer
Becoming a Public Relations Writer is a great stepping stone if you want to pursue a career in marketing writing professionally. Writing, of course, takes skill but also knowing the field, including topics such as media relations, press releases, and social media outreach. If you're organized and detail-oriented, the professional life of a PR writer can be quite lucrative.
In addition to potentially gaining experience in multiple areas that can lead to higher-level positions within an organization or agency; editing copywriting and content management across different channels are just some of the responsibilities that come with this particular path. Plus, there's always the chance to work with high-profile clientele providing interesting assignments and substantial awards for successful projects.
Overall, Public Relations Writer is one career choice in marketing writing that offers potential for advancement on both financial and professional levels.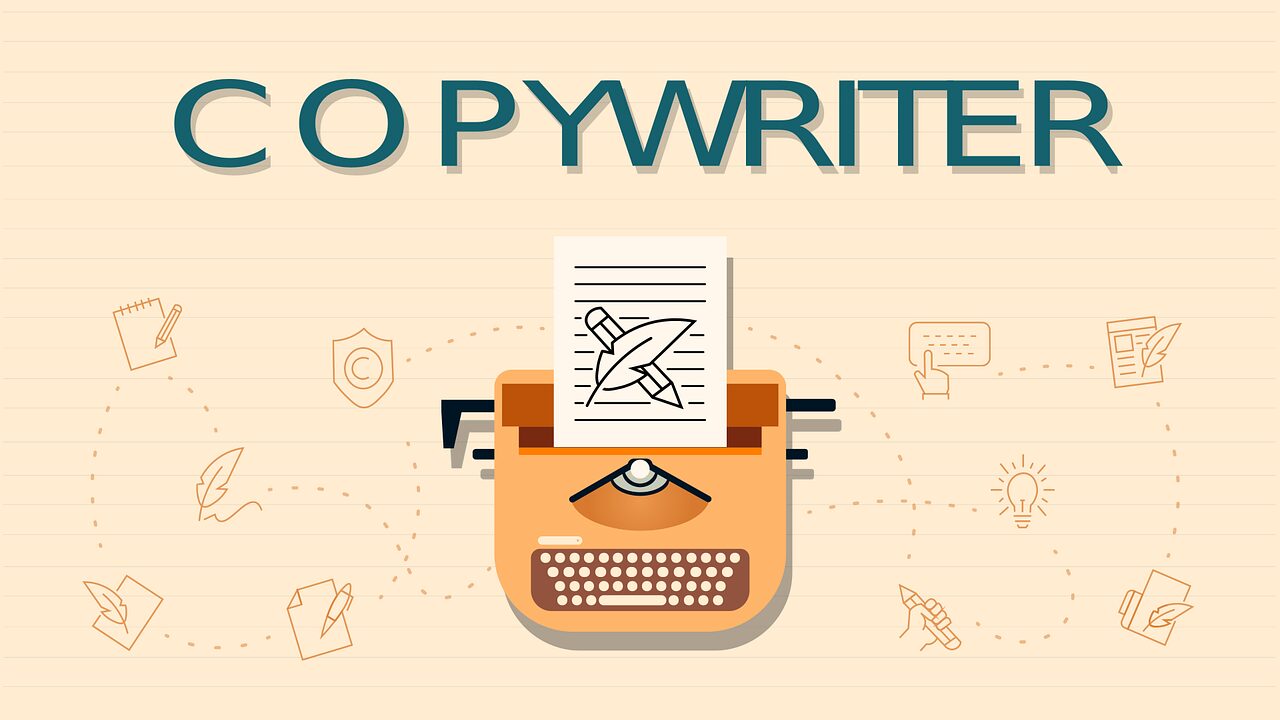 4. Website Copywriter
Becoming a website copywriter is an exciting career path that allows you to give businesses their voice online. As a website copywriter, you will write marketing materials such as website descriptions, blog posts, product or service pages, and press releases. You need to be able to quickly grasp the messaging of each company and create on-brand materials for them.
The best website copywriters use carefully chosen words to establish authority and credibility in their industries, as well as being able to capture the attention of target audience members. If you have excellent writing skills and are looking for a job that requires creativity and knowledge of the digital world, then becoming a website copywriter is something to consider. Start sending out applications today and make your way into one of the most prosperous marketing writing jobs available!
5. Copywriter for Advertising and Marketing Agencies
If you're looking for a career in marketing writing, a copywriter for an advertising or marketing agency may be the perfect fit. You will get to collaborate with creatives, strategists, and other professionals to develop compelling campaigns that drive engagement.
Not only will this give you experience working with different types of clients from a variety of industries, but you can also hone your skills in various formats such as websites, budget proposals, radio scripts, blog posts, and more. By utilizing your expertise in copywriting and grasping the overall needs of the client, this job is sure to present a rewarding challenge each time.
6. Technical Writer
If you're looking for a job opportunity that pays well and involves practice in marketing writing, considers applying for the position of Technical Writer. This job typically demands experience working with technology and a flair for innovative storytelling. Technical writers often develop highly specialized documentation related to software, systems, and hardware. Duties may include producing instructional manuals, writing tutorials, creating release notes, brainstorming effective solutions to customer feedback, or developing helpful troubleshooting guides related to certain products.
Crafting content that is interesting and practical requires creativity, but it also requires intense research skills. You must have the ability to explain complex topics in easily-understood terms. Aspiring writers should realize the importance of their audience when they craft any message or document – as opposed to merely indulging in self-expression which is required by most literary writing jobs.
7. Grant Writer
For anyone looking to break into the world of marketing writing, a Grant Writer is an opportune career to explore. Grant Writers are tasked with persuasively presenting projects in need of funding to potential donors and investors. This unique craft requires a vast knowledge of the project along with exceptional persuasive writing skills.
Grant Writers must be persuasive, eloquent, and thorough in their grant presentations while also having impeccable organizational practices. It takes a combination of creativity and precision to successfully secure donations and grants for various projects. If you think you have the qualifications and Writing ability to sell your clients' endeavors, then a career as a Grant Writer may be right for you!
8. Fundraising Writer
Fundraising Writer jobs offer a great opportunity to make an impact within your community. The position involves crafting compelling stories and messages to help motivate potential donors, so excellent writing skills are a must. Having creativity and experience with fundraising strategies is also advantageous for this role.
Furthermore, the job often requires being able to write emails that represent the organization's mission and voice. As a Fundraising Writer, you'll be able to put your writing talents to work as part of an exciting industry in which you can make a real difference. If you are looking for an engaging way to launch or advance your career in writing, then this could be the perfect fit for you!
9. Business Plan Ghostwriter
If you're looking for a marketing writing job, you should strongly consider applying to be a business plan ghostwriter. This job is perfect for anyone who loves researching with an eye for detail, as well as crafting persuasive written pieces. Working with entrepreneurs, you'll get the chance to dive deep into unique business ideas and so play an important role in the success of something that may become the next big thing.
Plus, compared to some other marketing writing jobs out there, being a business plan ghostwriter tends to involve more storytelling and research than strategy development and market analysis. So if your specialty is weaving words together in such a way that you capture readers' attention from start to finish, this could be the job for you.
10. Grant Proposal Ghostwriter
If you're passionate about writing and have experience crafting impactful, persuasive copy, then a grant proposal ghostwriting gig may be the perfect job for you! After all, these are large-scale projects that demand thoughtful and creative contributions to help secure crucial funds.
As a grant proposal ghostwriter, you'll be tasked with researching sponsors and program details to develop compelling proposals they can't ignore. It's an exciting opportunity to hone your marketing writing skills and cultivate relationships with clients that make a lasting impact. So, don't miss out on your chance to shine in this competitive market – apply today!
The field of marketing writing is diverse and filled with opportunities for writers of all backgrounds. Whether you're interested in becoming a Grant Writer, Fundraising Writer, Business Plan Ghostwriter, or Grant Proposal Ghostwriter, we hope this list has helped you explore some exciting new career possibilities.
How to Apply for a Marketing Writing Job
Applying for a marketing writing job is less complex than you may think. You should:
Start by researching different companies and reading up on their mission statement, brand story, and vision.
To make sure you stand out from the competition, tailor every job application to match the company's tone of voice and culture. A great way to do this is by going through the company's website to gain insight into what they are looking for in an ideal candidate.
Once your resume and cover letter have been personalized, it's time to submit them!
Regularly check your inbox for any work offers that may come your way, as applying for a marketing writing job gives tremendous opportunities to individuals who are passionate about writing in a business capacity.
What to do When You're Offered a Job as a Marketing Writer?
When you've been offered a job as a marketing writer, the first step is to research the company in-depth. You need to understand their brand, what they stand for, its history, and how you can use your How to Excel in your New Position as a Marketing Writer

Taking on a new position as a marketing writer can feel overwhelming at first, but there are many simple ways to excel.
Take time to get familiar with the marketing and company objectives. Doing research in advance will give you context and help ensure your work is on track.
Discuss project goals and deadlines thoroughly with colleagues and managers – never be afraid to ask questions if something is unclear.
Focus on developing relationships that help you better understand the target audience and make sure your writing aligns with those insights.
With these tips in hand, any marketers looking to get ahead in their new role are sure to be successful.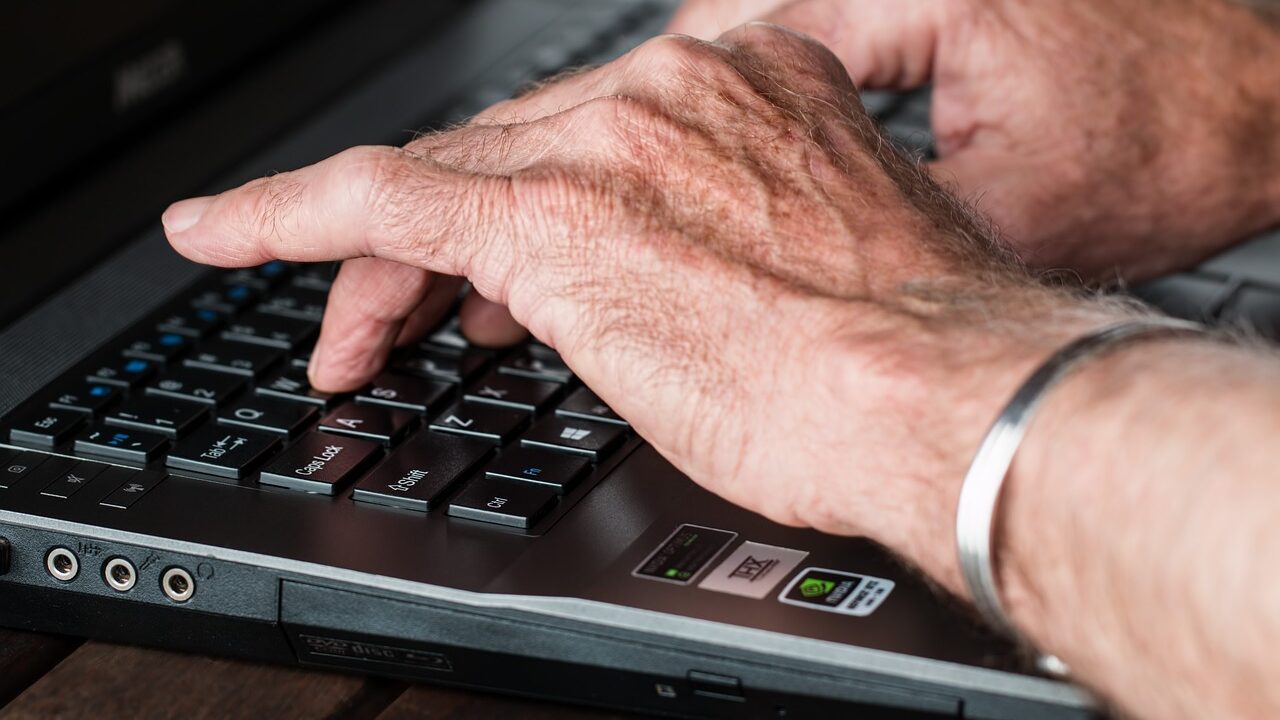 Dealing with Difficult Clients as a Marketing Writer
Dealing with difficult clients as a marketing writer can leave you feeling disheartened and frustrated. However, it is important to remember that difficult clients are simply looking for the best possible outcome. As the subject-matter expert, it is your job to understand their needs and help them reach their objectives.

To achieve the desired results, stay focused on solutions rather than avoiding problems. Validate the client's feelings by actively listening and offering reassurance that workable solutions will be found. Over time you will develop strategies to better manage challenging clients, enabling you to create successful campaigns for all parties involved.
How to Craft Effective Headlines for Marketing Pieces
Crafting effective headlines for marketing pieces is essential for grabbing the attention of your target audience. It takes more than just creativity – you must also consider the type of media, audience preferences, and available information sources. A good headline should highlight the uniqueness of your product or service, build trust with the customer, and generate interest without misleading or making grandiose promises that cannot be fulfilled.

The goal is to create a headline that invokes emotion in your reader while still accurately reflecting the content they can expect to find when clicking through. With careful consideration and practice, it's possible to craft effective headlines that will meet and exceed your marketing goals.
Writing the Body of an Effective Marketing Piece
Creating a captivating marketing piece requires skill and technique, but the most important thing to remember is that the body of any effective marketing piece should always be written with an engaging tone that speaks directly to the reader.

To ensure maximum engagement, write in a conversational tone, using language that resonates with your target audience. When developing ideas for the content itself, prioritize value over features, and make sure your copy is focused and concise. Above all, maintain enthusiasm throughout–that way readers will feel compelled to take action after finishing your writing.
Crafting Engaging Calls-To-Action and Other Persuasive Elements in your Writing
Making sure that your calls-to-action and other persuasive elements in your writing are engaging is essential. As a writer, it's up to you to capture the attention of your readers and make sure that they understand the message you're trying to convey. Tactics like establishing urgency, pulling at readers' heartstrings, and creating a sense of exclusivity all help create an effective call to action.

It's important to craft persuasive messages tailored specifically for your target audience as well as make sure everything makes logical sense to them; otherwise, click-throughs won't be as high as you like. So when crafting your next persuasive piece, keep in mind the importance of sharpening each element so it effectively compels readers into action.
What makes Great Copywriting Different from Regular Writing?
Great copywriting requires a special blend of knowledge, skill, and imagination. It is the art of crafting sentences that are not only engaging and persuasive but also able to effectively convey their intended message to the target audience. Compared to regular writing which tends to focus more on providing information, great copywriting must be able to capture people's attention and motivate them from reading through until the very end. It requires strategic thinking to choose the most effective words and phrases that will get people to take action.

In addition, great copywriters have the advantage of being experienced with the best practices of writing persuasively while mitigating any potential risks that can otherwise turn readers away. Whether you are crafting a new website page or running an email campaign, investing in good copywriting can make all the difference between failure and success.
Copywriting Tips to Help you Create Effective Ad Copy
There are a few simple tips that can make a big difference when writing ad copy.
Ensure your audience is the focus of your message. Speak to them directly and be sure to avoid jargon that can alienate potential customers. You want their attention, so grab it with compelling language and clever turns of phrases when appropriate.
Consider providing social proof, such as reviews or statistics, to demonstrate why others should trust your product or service.
Always include a clear call-to-action at the end to guide the reader in the next steps and keep them interested in what you offer.
If you follow these practical tips, you'll have an effective ad copy ready for action in no time!
Understanding the Nuances of SEO Writing and How to Optimize your Content
SEO writing is an important skill for anyone trying to communicate effectively through the digital landscape. To best optimize your content and make it more visible on search results, you need to understand how search engines work and what dictates their rankings. Creating unique and well-crafted content is a key element, while also making sure your titles, meta descriptions, and keywords are strategically placed.

And, it's important to have clear mission statements when writing as these give readers an interactive roadmap of your brand's vision. When content follows SEO guidelines but remains original, organic search traffic can organically increase with time.

SEO writing is an art form and requires skill to ensure that your content reaches its intended audience in the most effective manner possible. It's a complex topic but with practice, you can become an expert in no time!
Writing Compelling Product Descriptions that Sell
Writing compelling product descriptions is an essential component of any successful retail business. The key to crafting successful descriptions lies in understanding your target audience and conveying the features and benefits of your product in a way that resonates with buyers. Focusing on the value proposition and user experience can help spark interest among prospective customers as well as increase the chances of repeat purchases.

Additionally, highlighting unique selling points or adding creative visuals are effective Making Social Media Posts Stand Out from the Crowd

With the massive amount of content and posts produced every day, it can be hard to make your social media posts stand out from the rest. However, there are ways that you can guarantee your posts will be noticed by followers. A great way to break through the noise is to be engaging and creative with your content. Inserting relevant hashtags also helps boost visibility.

Creating an interactive post complete with visuals has proven to be an effective strategy — such as a poll or survey — that encourages followers to engage with you and your post. And, having a consistent presence on social media is key -your followers will remember you for being consistent in what and when you post, making it easier for them to recognize your content in their crowded feed.
Crafting Creative Content for Email Campaigns
Crafting creative content for email campaigns may seem overwhelming at first, but if you break it down into a few simple steps and see the bigger picture, it can be less intimidating.
Start by getting to know your target audience; what topics are of interest to them? What's the best way to get their attention?
Once you have an idea of who your audience is, create an eye-catching subject line that will make people want to open your email. Don't forget to keep it relevant and informative— you want to draw people in without overselling or coming across as too aggressive.
Assemble engaging content that resonates with your readers and stimulates conversation or thought. From there, review and test the campaign before fully launching it; make sure all links work properly, any copy is properly articulated, and there aren't any typos!
With these simple steps, you can craft inspiring emails that will help reach more customers and promote more effective marketing campaigns.
How to use Analytics and Other Data to Inform your Writing
Leveraging analytics and data can be one of the most powerful methods for improving your writing. By gathering metrics about how readers interact with your content — such as time on page, scroll depth, or even word frequency — you can hone in on the key points of an article, better understand how to structure content to maximize engagement, and even gain insight into what topics will perform best with readers.

To get started, make sure you're tapping into tracking tools that fit your needs — like Google Analytics or other user-focused solutions — and start tracking key metrics as you write. With a bit of effort, you can use reader analytics to craft content that has real staying power.
Tips for Creating Effective Content Marketing Plans
Creating effective content marketing plans can seem daunting, but with some upfront work and dedication, you can create a plan that will succeed in promoting your business:
A good content marketing plan should clearly define its objective
Emphasize the target audience
Have realistic timelines and goals.
You should also include an analysis of existing content to better understand what works for your brand as well as outlines for production and distribution.
There are so many different strategies when it comes to content marketing; don't be afraid to experiment with different tactics such as SEO keyword optimization, guest blogging, or partnering with influencers. Setting up measurable success markers such as a number of clicks, likes, impressions or reach is essential to know how well your plans are working. With ongoing research and evaluation into what resonates with the audience, your content initiatives will be just around the corner from achieving real success.
Strategies for Developing an Effective Brand Voice
Consistency and authenticity are key when developing an effective brand voice. A strong brand voice conveys trustworthiness and credibility, allowing customers to easily identify your business in the marketplace. To find the right tone of voice for your business:
Start by understanding how you want to communicate with customers – try to approach them as experts while keeping a conversational vibe.
Consider what the company stands for, who you're talking to, and how they want to be spoken to.
Once you know these parameters, craft clear messaging and copy that reflects your mission and resonates with your audience.
Don't forget that maintaining a consistent tone is essential to develop an effective brand voice – make sure all customer-facing teams are aware of its importance as well. With the right tone, you can create an impactful and lasting connection with customers.
Keep an eye out for new trends in the industry – if your brand is to stay relevant, it needs to constantly evolve. Monitor competitors and understand how their content is resonating with audiences as well as what topics are trending to craft persuasive copy that will further propel your business forward.
These are just a few of the aspects of marketing writing jobs job seekers should be aware of when starting in this field. With some dedication and hard work, one can build a successful career by excelling in marketing writing!
How to Successfully Collaborate with Other Writers and Stakeholders
Collaborating with other writers and stakeholders can be an incredibly rewarding experience if done correctly. It is important to foster an environment of trust, respect, and inclusiveness by creating clear channels of communication that everyone is comfortable using. To ensure success in the collaboration, it is important to:
Establish goals right away that are measurable and outline who takes responsibility for which parts of the project.
Establishing deadlines will help keep everyone focused on achieving their objectives and ensures no one runs out of time.
Create a safe space for everyone involved to ask questions, build ideas and share feedback openly with each other.
By following these steps, you will have a successful collaboration among writers and stakeholders that benefits all parties involved.
Understanding the Basics of Graphic Design as it relates to Marketing Writing
Navigating the world of graphic design can be intimidating, but understanding the basics can help marketing writers create stunning visuals that captivate and engage their audience. Graphics are an effective way to convey complex messages in a short amount of time, so familiarizing with key principles like contrasts, color theory, and geometry is beneficial for all involved.

With practice and study, mastering the classic foundations of effective design will enable marketers to communicate ideas effectively with attractive visual components. Knowing these fundamentals will result in engaging content with remarkable imagery that reinforces key points.
Knowing When to Seek Additional Input from Design and Digital Teams
As a project manager, understanding when to seek additional input can be tricky. There's a certain balance that must be found between taking initiative and knowing when it's time to involve others in the conversation. When working with design and digital teams, having the insight to recognize when their expertise is needed not only will ensure that work is completed successfully and efficiently, but also allows for optimal utilization of everyone on the team.

In fact, seeking out additional input from specialist team members may open up great new opportunities for pursuing innovative solutions or even for simply thinking about problems with a different perspective. Being mindful of the correct times when to ask for help, therefore, is essential for any project manager wanting the best possible outcomes for their task.
How to Manage Multiple Projects in Different Industries at the same time
Managing multiple projects in different industries at the same time may seem daunting, but it can be done efficiently and effectively with a few simple strategies. To stay organized, it's important to:
Create separate folders for each project and organize your workload accordingly. Keeping lists of tasks that need to be completed for each project is also essential; consider using project management software to help you track progress in one easy place.
Taking constant breaks throughout the day allows you to focus on one task at a time with clear intention – this will ensure that nothing is overlooked while juggling two or more projects.
Remember to communicate regularly and maintain relationships with all stakeholders involved in each project; this will prevent any unforeseen issues from arising that might delay the completion of the projects.
With these tips in mind, managing multiple projects can be rewarding both personally and professionally!
The Importance of Staying Up-To-Date on Industry Trends
Writing effective marketing copy requires a combination of research and creativity. To uncover the right message and language, marketers must dig deep in their research efforts to understand their target audience. Demographic information such as age range, job title, and education level can provide useful insights into the language and imagery that the audience will find appealing.

Analyzing competitive campaigns can also be a great starting point for identifying what has worked or failed to attract customers previously. It's also critical to research existing customer data to discover what messages have resonated with them in the past. Marketers then need to apply this data-driven foundation when crafting captivating stories that will move audiences. By understanding consumers' wants and needs, marketers can create compelling messages that will drive conversions for brands.
What Kind of Research is Necessary for Effective Marketing Writing?
Research is one of the key pillars of effective marketing writing; without it, you won't be able to craft convincing copy that resonates with your target audience. Writing successful marketing pieces requires delving into everything from demographic information and trends to understanding the emotional needs of a potential customer. You must have true insight into the motivations and drivers of the people you're trying to reach for your marketing efforts to be successful.

Additionally, understanding your product or service from a technical perspective is critical; if you can't ably explain its features and benefits, it will be difficult to engage potential customers with your writing. Research should also include competitive analysis, so make sure you know what other players in the market are doing! Ultimately, investing the necessary time and resources into research upfront will save headaches (and budgets!) down the road as it will set up your marketing pieces for success right out of the gate.
Common Mistakes to Avoid When Writing for a Marketing audience
When crafting content for a marketing audience, it's important to remember that your readers won't respond to language that is overly technical or filled with tropes. Instead, consider opting for a tone that is both authoritative and engaging; this will help you capture their attention and explain complex topics in an easy-to-understand manner.

In addition to this, it's critical to double-check the accuracy of any facts or figures you include; otherwise, you risk losing credibility and damaging your advertising efforts. Crafting effective copy for a marketing audience can be daunting at first – but by following the above advice, you should end up with compelling content that resonates with your target group.
Conclusion
Writing effective marketing copy requires a combination of research and creativity. Marketers must dig deep in their research efforts to understand their target audience, analyze competitive campaigns, and apply existing customer data when crafting captivating stories that will move audiences. Additionally, it's important to stay up-to-date on industry trends and avoid common mistakes such as opting for a tone that is too technical or inaccurate facts and figures. With the right research, strategy, and creative flair – you can write compelling copy that will drive conversions for brands.
FAQs
The marketing writer job is an important position in any company, providing insights into the customer base, crafting compelling stories to grab attention, and turning complicated concepts into engaging content. Here are some frequently asked questions (FAQs) about marketing writing jobs that potential job seekers should consider before taking the plunge:
What Duties And Responsibilities Are Involved in a Marketing Writer Job?
A marketing writer is responsible for researching and creating content for promotional campaigns, product launches, and special projects. This could include copywriting, blog posts, press releases, email campaigns, web copy, and social media content. Additionally, a marketing writer may be expected to work closely with members of various teams such as creative directors, designers, and publishers to ensure the final product meets all requirements.
What Qualifications Do I Need To Become A Marketing Writer?
Most employers will require applicants to possess at least a bachelor's degree in English, Journalism, or a related field. Relevant experience in copywriting or content creation is also preferred by many employers. It's also important to be up-to-date on current trends in digital marketing and have basic knowledge of SEO best practices. Having strong research skills and the ability to think strategically can also give you an edge when competing for these positions.
How Can I Find Marketing Writing Jobs?
The best way to find available positions is through online job boards such as Indeed or Monster. You can also search directly on company websites for open positions or contact recruiters specializing in digital marketing roles. Networking through professional organizations, attending industry conferences, and connecting with people in your field can also be great resources for finding job opportunities.
What Can I Expect When Starting A New Job As A Marketing Writer?
When you start a new marketing writer job, you can expect to be assigned projects that are within your skill set and experience level. You will likely spend the first few weeks learning about the company culture and getting comfortable with the content creation process. It's also important to build relationships with various teams such as designers, developers, and marketers so that you have a better understanding of their roles and how they interact with each other.
What Tips Are There For Excellence In This Career?
To excel in this career, it's important to stay on top of the latest industry trends and best practices. Constantly hone your writing skills by reading, researching, and practicing different techniques. Additionally, be open to feedback and take initiative when it comes to staying organized, meeting deadlines, collaborating with other teams, and providing creative solutions.
What Are Some Common Challenges Faced By Marketing Writers?
As a marketing writer, you may face challenges such as tight deadlines and large volumes of work. It can also be difficult to come up with original content ideas or to translate complicated concepts into engaging copy. It's important to stay positive in these situations and find ways to manage stress so that you can continue producing quality content.

By understanding the duties and responsibilities, qualifications, job opportunities, and common challenges of a marketing writing job, you can make an informed decision about entering this field. With hard work, dedication, and the right attitude, being a successful marketing writer is very achievable.