Search engines have made it possible for people to get tons of information with a few clicks of the mouse. However, that has also shifted the way people research and buy products and services. Therefore, they're tired of outbound marketing tactics that interrupt their daily lives, including billboards, cold calls, and paid ads.
While paid advertising is beneficial, many people use ad-blocking technology to ignore those messages. Plus, 80 percent of all buyers weigh their options on their own and don't talk to the sales team during the initial awareness phase of the buying journey.
What do you do when most buyers try to ignore you and want to make an educated decision on their own? Content marketing is actually one of the most effective ways to promote your business as the top choice in the industry to build trust with buyers. As you create content for the company, you appear where people search for information.
You might have tried to publish your content before without getting the results you wanted. Content marketing seems like a simple concept, but it's hard to pull off. You've got to build up a strong relationship with your buyers to foster a genuine connection with them. Those results take effort and time, so you can't expect them to be done overnight.
It's important to understand the basics of the content marketing world and introduce you to what you require for an effective framework and approach.
Content marketing means different things to different people. These resources can help your company focus on its content marketing strategy, be more effective, and do more for you. However, you don't have to handle video content marketing, blog posts, and all the rest alone. Ranking-Articles.com can help you craft content that wows the crowd.
Content Marketing Definition
Before you can do much more, you have to ask yourself, "What is content marketing?" It's a strategic marketing approach focused primarily on distributing and creating valuable, consistent, and relevant content that attracts and retains your clearly defined audience to drive profitable customer action.
In a sense, you use content creation to build brand awareness through social media, blog posts, visual content, and user-generated content. That helps you attract buyers, shorten sales cycles, build trust for your company, and get people to purchase your products and services.
Content creation builds a strong business-customer relationship. Your buyers feel satisfied and buy from you repeatedly, and they become an advocate for the brand.
However, this only happens with the best content marketing strategy. Many businesses don't spend enough time on this, but Ranking-Articles.com can help!
Content Marketing Advantages for Your Company
Successful content marketing takes a lot of work and requires you to use many platforms to create and distribute blog posts, videos, eBooks, guidebooks, case studies, podcasts, and more. However, it's worth the effort.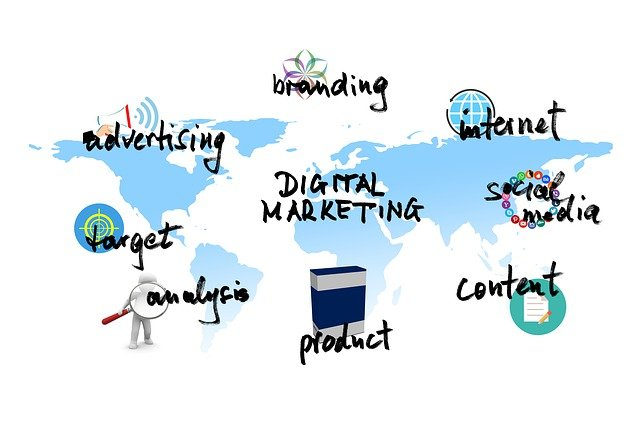 Overall, here are the content marketing benefits you can enjoy when you do things right:
More Organic Traffic and Better Search Engine Rankings
Content marketing can help your website rank higher on search engines for the phrases and keywords that buyers use while researching. The goal is to tap into those questions they ask to create brand recognition, generate organic traffic, and get better leads to the site.
Overall, the best content marketing strategies focus on answering each question the buyer might ask, including the difficult ones. It can be a lengthy process and requires the use of visual content, landing pages, blog articles, and so much more. That helps you build brand awareness through inbound marketing tactics!
Better Conversions for More Leads
You should create high-quality and ungated content like blog articles or pillar pages to answer the readers' questions so that they can solve their problems. When you do that, you build trust with them and can nudge them to become customers.
Consumers start to see your company as a helpful resource instead of a brand that wants their money. You increase brand awareness by using social media platforms, your website, and other channels to make them feel comfortable enough to fill out a form or give their email address. That's what content marketing is all about!
Increased Engagement
In a sense, effective content marketing earns you more views and clicks, but visitors keep scrolling to view more pages. That click-through rate means you keep people on your site longer to engage with your brand.
You need consistent content to attract them, and that includes landing pages, social media platforms, and much more. Plus, search engines like that and rank you higher while you build those stronger customer relationships.
Shortened Sales Cycles
Excellent content marketing might shorten your sales cycles. Leads become more educated and qualified and may close faster because of that. However, you may create sales-enablement content that specifically focuses on closing more deals for the sales team.
Assignment selling is a popular content marketing strategy. The sales reps intentionally tell people about the products and services to answer questions and resolve concerns that the prospects have before a sale. You can do this for your website and social media posts!
Higher ROI and Lower Overall Cost
Did you know that content marketing costs about 62 percent less than traditional options like banner ads, paid advertising, TV ads, and billboards?
In a sense, content marketing uses no-cost or low-cost tools like social media, SEO, and blogging. You do have to pay a professional to create a content strategy, but the work builds on itself to generate more ROI with time. Paid search advertising can't compare!
Build Trust with the Audience Members
When your company focuses on education rather than selling, you can humanize the brand and showcase your expertise. You're building trust with the target audience, and that's crucial for growth.
While paid ad content marketing is an option, most companies focus more on it to drive traffic and then realize that it doesn't work. The goal is to generate leads, and people want to feel comfortable with you first. This is especially true for a new business.
Generally, content marketing is the way to go to explain away pain points, have helpful content that attracts visitors, and see exponential growth in your brand!
Content Marketing Funnel
Your content marketing funnel is the customer-centered campaign that features targeted and educational content through all parts of the buyer's journey. This helps you attract the best prospects and move them through the process of making a purchase.
In a sense, the funnel helps the content marketing team understand what content pieces are of the most importance and why. That allows them to focus their current content marketing efforts to be narrower in scope and more effective.
The three stages of your content marketing campaign should include:
Discovery Stage
Content created to educate buyers who want information on solving their pain points is at the TOFU level (top of the funnel). During this point of the buyer's journey, the prospects don't often know the solution to the issue.
They're searching for content that describes their problem and explains the potential issues. For example, someone in this phase of the funnel might ask why there was mold in the basement or why they're getting headaches all the time.
You can use Google trends to help you understand your buyer persona. Social media is another great place to look because most people go online first before turning to industry experts. However, paid ad content marketing doesn't work well here because you're bombarding potential customers with advertisements for things they don't know they need yet.
Consideration Stage
The consideration phase is MOFU (middle of the funnel). Such content helps your prospects choose a solution that's best for their problem while considering all their options. Now, they're more aware of what they need to do, but they're learning more about everything to find out what works best.
You should be reaching your target audience on social media and through blog articles with questions that answer the difference between each option. It could be comparisons between the products and services you provide or explaining the differences/similarities between what you have compared to the competitors.
Purchase Stage
The purchase stage is where your content helps prospects determine what company to choose. It often includes customer journeys and testimonials from social media or directly on your website. This is the bottom of the funnel content, which explains what a customer looks like for that business. Let's check out the types of content that make sense for those stages:
Types of Content Marketing
You're building your content marketing strategy and website, so you need to learn about the effective types of content marketing that your business uses to covert and gather more leads to build better relationships with buyers.
We've broken down the types of content marketing options to where the prospects are in their buyer's journey, so take a look at these content marketing examples:
Discovery Content (TOFU)
Discovery or TOFU content educates the prospects and explains the various solutions to their issues. It includes:
Blog Posts – Companies that blog often see 67 percent more leads a month and generate more ROI. When you develop them properly, a blog post helps internet users find your site and learn about the services and products you offer through organic search.
Video Content – People watch about 17 hours of video online each week, and 69 percent claim that video is the go-to option to learn about services and products. Videos are quick and easy and help you digest tons of information effortlessly, so it's a powerful way to connect with the potential customers who might not go to your blog. Plus, they're easy to add to your social media accounts.
Email – Email is an effective way to build brand awareness, keep customers engaged with the business, and generate interest. It has an average ROI of about 4,200 percent! Focus on being education-driven instead of salesy, and make sure you're offering relevant content. Inboxes tend to fill up fast, so you want to provide more value than everyone else.
Consideration Content (MOFU)
Consideration or MOFU content helps the potential client compare the many solutions and includes:
Comparison Guides and Articles – You can use these to educate prospects on the steps to take to solve their pain points. Compare different versions of your products, add pros and cons for various options, and offer comparisons between you and the competitors. It has a lower organic search volume, but your audience members are more engaged.
Webinars – Host a webinar to draw in prospects and educate them. You're building brand awareness and can promote the seminar on your social media accounts. Consider creating cross-branded content by inviting industry experts to join you. Record the events and upload them to your YouTube channel or website to continuously bring value.
Purchase Content (BOFU)
Purchase or BOFU content helps the prospect decide to pick you and is at the end of the buying cycle. It includes:
Case Studies – Case studies can serve as customer journeys and client testimonials and are the most powerful content pieces you can have on your website. Showing that a client/company achieved results by working with you helps others see how you benefit them. Plus, people are more comfortable taking a leap of faith.
Live Demos/Trials – If a business offers a subscription or membership service that requires a long-term commitment, BOFU content can include trial options to test the products. Demos are also helpful in teaching them how to use the product and get the most from it. It's ultimately part of the buying process and shouldn't be neglected.
Free Consultations – Provide access to representatives who can walk the prospect through the process when they're ready to buy. Meet to discuss options for free. The goal is to help and not sell, making the potential customers comfortable talking about their problems and working on a solution with you.
Content Marketing Examples
Understanding the types of content for each phase in the buyer's journey is necessary, but now you need to find some content marketing examples to inspire those content marketing efforts.
The main goal here is to build confidence and authority with prospects by educating them. About two-thirds of adults in the US claim that trust influences their decision when making large purchases. That means you've got to create high-quality content, even if someone chooses not to buy from you.
Here are a few content marketing examples to consider:
Lush Cosmetics – Go to the Lush Cosmetics' Instagram to see that it's on-brand and complements everything else. Most people automatically know the company, even if it doesn't include its logo. You see different scent and color options, the entire product line, and how to use them.
Dollar Shave Club – This brand is just one example of video content going viral. Its marketing efforts are entertaining, humorous, and on-brand. One has more than 27 million views on YouTube, so it's clear that videos work for its audience members.
IBM – When IBM launched the Cloud marketplace, it created an infographic. Clearly, it was easy to read, well-organized, and explained what it was doing and how customers benefited from it. Overall, audience members knew how to access the marketplace and get started faster.
LiveVault – In 2005, LiveVault hired two marketers to create an entertaining video for IT professionals. It was hard to make disk-based backup systems sexy, so they decided to go the funny route. The brand hired John Cleese, who demonstrated what the "backup trauma" disease was all about, giving several options to explore the brand's products.
Nathan Apodaca – You might have heard of Nathan before. He took a video and posted it on TikToc about sipping Ocean Spray's cranberry juice, skateboarding, and listening to Fleetwood Mac's "Dreams." As a result, TikTok used part of the video, Ocean Spray did, and the band became number-one on iTunes!
Develop Your Content Marketing Strategy
It's now time to build your content marketing strategy, and here are the best ways to be successful:
Organizational Buy-In
A successful content marketing strategy focuses on getting the buy-in from the company's leadership. It's the first stage and is very important:
Those content marketing efforts could be stymied if you don't have the foundational support of the stakeholders and leadership. If they aren't all on board, content marketing falls to the wayside and might be seen as unimportant.
Everyone in your company should understand that it's important to create content. The ability to drive up revenue is each person's concern.
Consider hosting a workshop to talk about the advantages of content marketing or explain how it solves shared values. Seek out industry trends and input from various departments by interviewing them as experts or asking for their thoughts.
Overall, content marketing requires a long-term strategy and different content formats for all of your audience members.
Hire the Right Digital Marketing Company
Many businesses feel that they have to hire a full-time online content marketing manager to be the backbone of the brand's inbound marketing efforts. It can give you more control over the process, but it's often difficult to hire one writer to tackle all of your written content.
Instead, a better digital marketing strategy is to work with Ranking-Articles.com. The writers here get to know your business's brand and voice and help you reach your desired audience members and boost lead generation efforts.
Encourage Alignment Between Departments
You want to get the most out of your content marketing efforts, so you need your marketing and sales teams to be aligned perfectly. That's hard to do without the buy-in. Overall, the goal is to create customer-driven and high-quality content to make assignment selling easier because the sales team is involved.
You may also need a revenue team with your strongest marketing and sales players. Have them meet a few times a month to determine what content is necessary and what content closes more deals quickly.
Set Clear Goals and Consider Unforeseen Changes
What are your marketing goals, and what do you plan to achieve? It's crucial to consider, depending on your industry, and includes how world events could affect those plans. Your purpose should never change based on external factors, but annual objectives can fluctuate. Ensure that your digital marketing strategy focuses on those concerns.
Define the User Pathways and Target Audience
Customers require various content at different stages of their journeys. Early on, they're often focused more on problems than solutions. It's called the awareness stage, and they're asking questions that someone in the final stage already knows.
A perfect content strategy means offering engaging content with valuable information throughout the customer's lifecycle. Keep track of questions the buyers ask so that you can create buyer personas and reach the target audience members more efficiently.
Content Marketing Tools
Everyone requires the top content marketing tools to do their jobs more easily and be productive. They smooth out your processes and automate repetitive tasks. Content marketers need to have these tools at their disposal to reach prospects and turn them into the best paying customers:
CMS
There are various CMS options out there for content marketers, but you need one with content ROI reporting that focuses on sales and marketing tactics. That helps you identify what's working and which options aren't bringing in the new customers you seek.
You want to show lead growth and traffic to the company, but a CMS lets you show how specific content pieces closed a deal. Generally, you have many options available, and any one of them could boost your content marketing endeavors.
Keyword Research Tool
Everyone needs a keyword research tool because it offers insight into the keywords your website ranks for and how popular they are.
However, look for one that goes beyond keywords for your content marketing needs. It should include content gaps, brand monitoring, competitive research, backlinking, and SEO to ensure that you've got a strategy for organic search success!
Planning and Analysis Tool
You require a planning and analysis tool that helps you create SEO-centric content quickly with supporting content, pillar pages, and more. It requires SERP analysis, auditing functionality, and content planning to build an understanding of what the competition is doing for each topic.
Plus, you can get key metrics for the writing team to see the top primary and secondary keywords and supporting language to use. They're often provided through Google Docs. Overall, this is content marketing at its finest!
Video Tools
It doesn't matter how long you've been a remote company; things often get lost in translation when using text to communicate with others.
Video tools help you attach personal video content to follow-ups, proposals, and customer responses. People feel more comfortable when they see a smiling face, whether it's a client or a coworker.
Though it might not directly relate to content marketing, you should focus on all aspects. Depending on the tool you choose, you may get notifications when people view the content and find out how much they watch.
Image Customization
Many brands like to customize their images and content, so you need a tool that helps you. It's part of content marketing because you've got visual and audio content on top of the written word. Find thousands of pre-designed images or upload your own and make changes.
Setting Content Marketing Goals
Countless content marketing metrics span dozens of categories, but here are the top seven KPIs to consider so that you know what's working and what isn't:
How Many Pieces Published Each Week
When you're starting, you truly have to think about how many content marketing pieces you put out. It's best to publish content three times a week, and that can be articles, videos, and more.
When you're publishing and distributing valuable content on a consistent basis, the search engine recognizes that your site offers tons of useful information and ranks you higher in the SERPs and does so faster. That is crucial as a content marketer!
Organic Website Traffic
Content marketing is all about organic traffic, and that's also a great way to measure how well the brand educates people. When you get more traffic, it means more people can find you. Plus, it indicates that you're sure to get more sales and leads because there are more people on your site and more opportunities to convert them.
Session-to-Contract Rates
Once you've published content, it's exciting to see all that organic traffic come in. However, it needs to be the right traffic, so you should measure contact conversion rates as part of your content marketing strategy.
Divide your new contacts by the number of website sessions to calculate that number. Stronger conversion rates indicate that site visitors click the CTAs (call to action buttons,) fill out your forms, and give personal information when they see valuable content.
Sales Opportunities Generated
It's important to know that the content you create is driving organic traffic to your website and increasing sales opportunities. Content marketing focuses on attracting potential clients with problems your brand can solve. That builds more and better chances for the sales team and can shorten the sales process.
Average Sales Cycle Length
One of the biggest things you can do is align your marketing and sales teams. You've also got a revenue team that develops and executes your content marketing strategy and is used to close deals faster and get more of them.
Creating content that works correctly ensures a shorter sales cycle, so you need to track that information. It's an indication that you're doing well!
Important Keyword Ranking
When your site ranks for the top keywords within your industry, it shows that you're dedicated to giving valuable content and being the best teacher in your field. It's all paying off and creates a snowball effect. The content ranks well, your SEO success improves, and you're more visible on the SERPs pages.
Content marketing doesn't focus solely on keywords, though. You should craft content that people access to get information. If it doesn't make sense, they aren't likely to sign up or stay long enough to read it.
New Sales from Content Marketing
When sales increase directly because of the content you create, it indicates a content marketing win for your brand. It's best to use content-tracking tools to tell you where the prospect entered the site, how much content they touched/read, and when they made a purchase.
Overall, you're not second-guessing your content marketing strategies. You know that the time and energy put into the initiative is worth it because you're reaching your target audience!
Cost of Content Marketing
The cost of content marketing can vary significantly, but it's important to know the average prices (assuming that you prefer the highest quality workmanship).
You can easily go to a content mill and find someone to write a blog post for $10, but it's not likely to be the best or what you require to win readers and rank in search engines. That applies to all content marketing tasks.
With all that in mind, the estimates below focus on what you might expect to pay to see results:
Written Content – Content managers often have a $60,000 salary but expect to spend $75 to $150 for each post if you're outsourcing.
High-quality Video Content – Videographers earn about $45,000 per year, and outsourcing the cost ends up being about that much, too.
Search Engine Optimization – Most people think they need a full-time SEO expert, and that costs about $46,000. However, you can usually get by with an external audit once a year or so, which runs anywhere from $200 to $500.
Don't forget about the software costs. You can often get free subscriptions, but there are fewer benefits and functions available.
Getting Started
Here's what you should do if you want to have an effective and quick content marketing strategy:
Build a Team
You're finally ready to commit to content marketing, so you have to ensure that the right people are there. It's ideal to have videographers and content marketers on staff to handle the load, but that's often impossible for small businesses.
Therefore, you might build a content marketing team through outsourced options. These professionals get to know your brand and needs. However, you might ask a current employee to be the manager until you figure things out more thoroughly.
Overall, the goal is to create content, such as a video or blog post that represents your core values, voice, and subject-matter expertise. The person in charge of writing often handles email campaigns, too. While they're outsourced experts, they're invested in your success because if you go under, they lose their job!
Develop a Strategy and Start Publishing
Once you've got a manager or have hired a company to outsource the work, you need to focus on your content marketing strategy. The first step is to think about the questions sales reps hear from potential buyers.
The goal here is to publish three articles each week, so you should have a content calendar that focuses on the topics your target audience asks about. The leading brands also use various distribution channels to get that content out there.
Now, you should meet with the sales team to brainstorm 15 to 20 topics that the buyers want information about. Everyone should work together to determine how to answer those questions, such as through videos or articles. Sometimes, infographics work best. Regardless, you must understand the formats that your customers like to use to enhance the customer experience.
Set Regular Meetings with Marketing and Sales
Your content marketing team should meet with the sales team twice a month or so to brainstorm. Make a list of questions and topics, using an upvote system to determine which ones have priority.
The meetings can help you:
Develop your content ideas to attract qualified buyers
Understand what content is not useful in the sales process so that the marketing team isn't wasting time
Brainstorm the content pieces to use for closing deals faster
Once the article is published, ensure that the sales team understands it. Revise it if it doesn't meet their specific needs. It's also important to focus on evergreen content, which is informational and always prevalent. You don't have to change it all the time to include the newest sales or products. Consider updating older articles as needed, too.
Hire a Content Marketer and Writer
Content marketing is all about the target audience. While it might be nice to hire a content marketer to work in-house, it's often impossible budget-wise. However, you can outsource to Ranking-Articles.com to find the perfect writer for your needs.
Don't Try to Find a Content Marketing Institute (School)
Most people think they need a crash course in content marketing to be effective. While it helps to understand what it's all about and how to do it, your focus should be on the company's daily operations. Leave the writing and management to Ranking-Articles.com!
Evaluate Your Progress
When you've published a few articles, look at the data to see how well they did. There are various tools to track traffic, search position, and more. Google Search Console, keyword growth tools, and Google Analytics are all ideal. Marketing content is much easier when you get those metrics and tweak the underperforming content.
FAQs
The digital world is often confusing, and you're likely to have questions. What's content marketing all about, and why is it so important? Do you need it, and how do you get it? Let's learn a bit more and bring it all home!
Why is Content Marketing so Important?
You've answered the question: "what is content marketing?" Now, you've got to figure out why content marketing is so crucial. It's because the world has changed significantly from the information found online. People can also connect with others at any time through smartphones and social media networks.
Traditional marketing is ultimately broken. Roughly 86 percent of television ads are skipped, and a whopping 99.99 percent of paid ads are ignored completely. Newspapers in the United States have lost over $40 billion within 10 years because advertising normally doesn't work. The entire world has been taught to tune everything out.
Brands have to change their content marketing strategies to connect with the audience. This approach focuses on creating content people want to read, and that's what content marketing is all about!
Who Needs Content Marketing?
Everyone must understand why content marketing is so important. You need to define it correctly and talk to others about why it's essential in today's mobile, social, and digital world. The people you hire to help you must point out the good examples and discuss ways to get it done for your brand.
It all starts with your chief marketing officer and their role in building a content marketing strategy that connects with your target audience. However, it doesn't end there. Overall, it goes all the way down to those who create websites, social content, and editorial calendars. In a sense, marketing is everyone's job!
What Mistakes Do Marketers Make with Their Content Marketing Strategy?
The biggest mistake marketers make is believing that content marketing is another tactic to promote yourself. Social media took care of that when LinkedIn, Twitter, and Facebook emerged. Brands just pushed out the same ads from traditional channels on social networks. However, that's just the plumbing for it all. Content fuels those social connections!
Most marketers focus on promotions and campaigns. Overall, their audience wants stories – things that make them smarter, inspired, or invoke laughter. Effective companies take themselves out of that story to make it about the readers. They're not talking about their products or brand; instead, they focus on what they do for the customers.
Overall, a viral video content marketing strategy is crucial here. While people still read articles, they prefer visuals with audio. Videos and the written word have a place, and it's up to you to achieve balance.
How Do You Get Started with Your Content Marketing Plan?
Brands often start marketing content because their marketing efforts end up suffering, and the competition takes those leadership positions. You should understand who you're trying to reach and how your products benefit the people.
Identify the questions your customers have, the content consumed, and where they hang out while online. Then, craft a marketing strategy that helps them meet those needs, deliver them regularly, and choose various types and channels.
When Should You Start Content Marketing?
Every business should already use content marketing, regardless of its size or revenue. Otherwise, they risk losing their market share and mind share to the competition.
You can get started in about one month, creating content that fits your customers' needs now. It's best to hire a writing team from Ranking-Articles.com to take the pressure off of you.
What Are Some Common Roadblocks Companies Have with Content Marketing?
The most common roadblocks to success include fear, lack of courage for change, and leadership support.
Content marketing should be a CMO-led initiative. These professionals must put someone in charge and provide the resources and budget to do it all. Skills are often another issue. Your marketer should be trained and enable others to do what they can. Often, hiring a team of writers is also a great idea.
Brands also require technology to handle the content flow between people and channels.
Can You Overcome the Content Marketing Roadblocks You Face?
Having a strategy ensures that you're not stuck in a rut. Consider competitive assessments of other brands and do social listening to see if your brand has lost market share on the digital, mobile, or social media web.
Additionally, you must focus on your content inventory to ensure that it's performing correctly. That means tracking various metrics and upgrading outdated content pieces.
Finally, marketers must shift from tactics that don't work for them. Advertising isn't likely to go away altogether, but many brands have moved away from paid adverts to content marketing to boost their business.
What Can Companies Do to Be Successful with Content Marketing?
The most important aspect of content marketing is offering a customer-centric culture. You're meeting the needs of your customers, and that's called a "higher purpose." It resonates with them and makes them want to work with you. Everyone is smart enough to see through companies that try to fake being helpful when they're really promotional!
Another thing to think about is creating engaging content to answer the customer's questions. Brands must break through the noise and clutter because society is information-saturated now. It doesn't matter if you've got a fancy advertisement or a large budget. In a sense, it's about the brand that creates content to capture your attention at the human level.
Many brands have lost their entrepreneurial spirit. Effective marketing focuses on generating ideas and being continuous. In most cases, you will fail when you try new things. However, those failures offer insight into what works, and that's the spirit you need to create amazing content that reaches people. Test, learn, and optimize!
What Do CMOs Need to Understand?
CMOs have to focus on culture. Your ultimate goal should be on a customer-centric culture because consumers often block out messages they don't want to hear.
From a business perspective, CMOs have to identify the content that gets created that no one uses. Roughly half of all content for customers never gets viewed once. That's highly inefficient and costly, so that could support your ideas for change.
Content marketing isn't an additional expense, but you must fund it after eliminating what waste you've already got.
Where's Content Marketing Going in the Future?
Businesses everywhere must plan for the future. In a few more years, about 90 percent of the internet is likely to be images and video. You've probably seen younger generations using emojis to communicate instead of words. Therefore, you've got to be ready for visual, entertaining, and fun content that scales.
The future of content marketing is likely to focus on human interaction. Brands may tap into the employees to reach out to customers on social media. You might see companies hiring comedians or creating more video content than ever before. They might even sponsor content that entertainment companies often craft.
Most brands want to set themselves apart and are starting to build production houses for entertaining and funny content. Imagine this for a B2B brand! Still, it's already happening and could be the wave of the future for mainstream companies.
Conclusion
Marketing content efficiently is crucial whether you've got a printing business or sell shoes. You've probably asked, "What is content marketing?" Luckily, you learned about that today. However, you're not finished yet!
It's not enough to know what it is. You must understand why content marketing is important for your own company and how to use it effectively. Once you do that, you can focus on hiring a content marketer to create high-quality content.
Content marketing success comes from knowing you can't do it alone. Paid adverts, such as sponsored content or PCC can be helpful, but your content marketing strategy should focus more on organic results.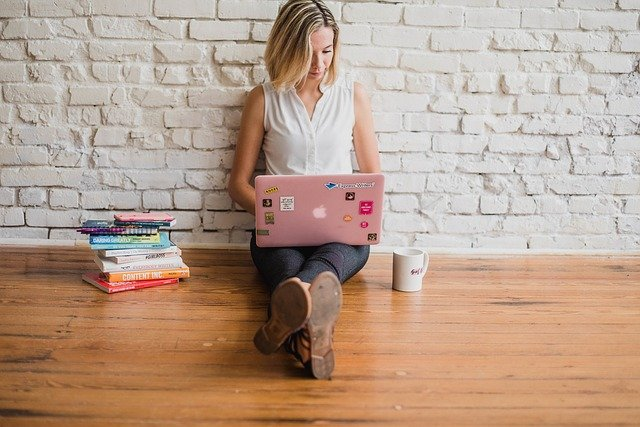 Ranking-Articles.com can help you recapture your entrepreneurial spirit. Bring more customers to your website and get them to close deals by creating content and putting it on various channels. This ensures that people are willing to purchase products from you instead of the competition.
Whether you're focused on social media marketing or creating content for your website, Ranking-Articles.com can assist!
Meta Description: It's important to know what content marketing is and why it's so important. This is the ultimate guide you need to learn about this topic.