Writers struggle with many different things, and it's a reality that everyone in the industry needs to face. However, technology has allowed experts to develop programs to help you, and this is what this article explores.
Why Use Content Writing Tools in Your Writing Process
Content writing tools have become famous ever since the content creation process got more challenging for bloggers.
Since the internet now hosts millions of people (and blogs!), the content creation process is much more complicated than before because now you have to make sure that your blog posts are impeccable and optimized for Google's algorithm.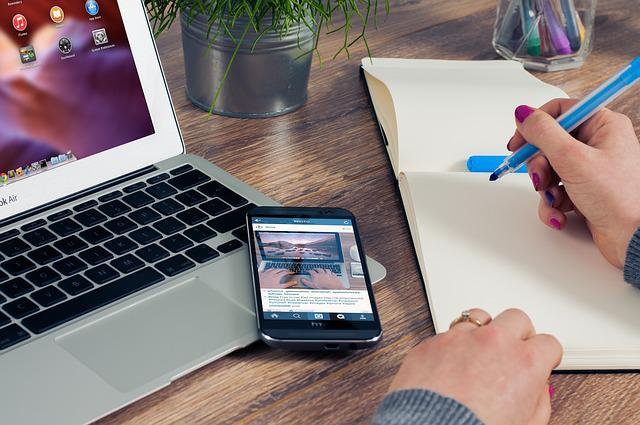 If you want to create content that matters, using a content writing tool to help you is the best option. There are a lot of them, and choosing a few might be what you need to guarantee that your blog posts are always fantastic.
Content creation tools can help people correct their post's grammar, write online (to avoid losing any content), find plagiarized content, and so on. Since there are so many of them, you get to choose the ones you need to improve!
Use Writing Tools for Each Blog Post You Write
Some people choose a few content writing tools and they start using them at first, but they stop doing so after writing a few posts.
Even though using content writing tools means you might spend more time preparing your posts, you have to keep in mind that it's the best way to create content.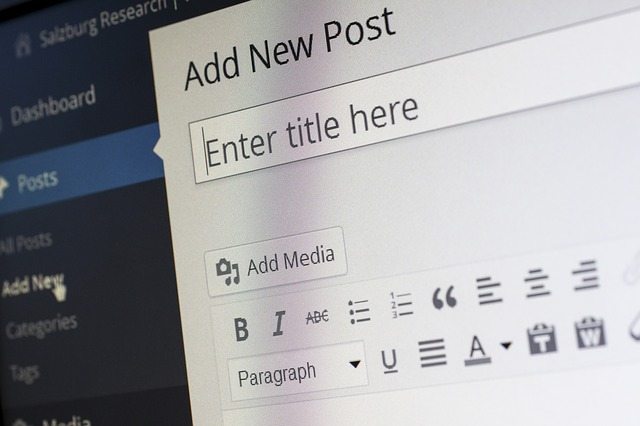 Writing tools have specific designs that help you create content with impeccable grammar, spelling, and more.
This doesn't mean you have to stop using the classic Microsoft Word. Instead, think about it like this – you get to improve your writing process using editing tools that help you optimize your content for search engines.
Best Content Writer Tools List
Given the fact that there are so many content writing tools, you might wonder how to get started with them and which ones to choose. The following list includes everything from Google Docs to Write! and Grammarly. Thus, take a look at it and see which content writing software is for you:
Google Docs
This is one of the most basic website content writing software you can use. Its function is simple – you can use it to write online.
Google Docs is a handy writing tool because you can also incorporate different extensions to it. You can, for example, add the Grammarly extension and use two programs at the same time.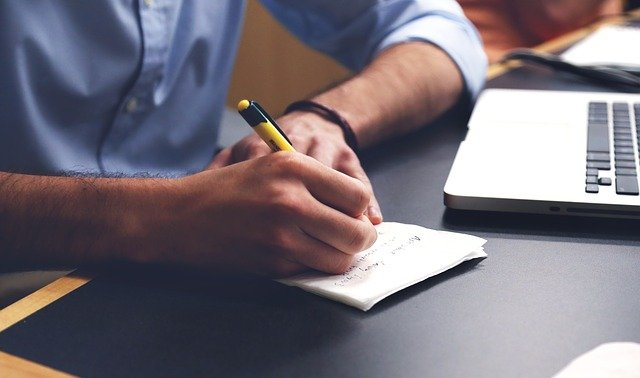 Many people switch from Microsoft Word to Google Docs because the latter automatically saves your progress online. Therefore, you don't have to save anything on the memory of your precious computer.
Overall, this content writing tool is easy to use, handy, and free. You should definitely check it out if you want to start changing your content writer journey around.
ProWritingAid
Before getting into SEO writing tools, you should take a look at ProWritingAid, which is another impressive writing app to help you spot embarrassing typos, grammar, and spelling mistakes.
However, this content writing tool also does much more than that. If you want, it helps you improve the strength, vocabulary, and clarity of your writing to make it much better for your readers.
HubSpot's Blog Ideas Generator
Coming up with the best blog topic ideas might be a challenging task for you. It's completely normal – most writers go through this at some point.
Writing blog posts is often not a straightforward process, which is why using a blog ideas generator is so convenient. With HubSpot's content writing tool, you can ensure that you never run out of blog post titles.
With HubSpot's blog ideas generator, you can get five different options once you input three nouns. Thus, it helps you come up with some titles to get started with your writing and it's also a great content writing tool if you want to be more productive.
Surfer
Among all the SEO writing tool options, Surfer is definitely one of the best alternatives you can use. It's an interactive editor for content creation and it can quickly inspect your post and compare it to competitors' posts.
If you want to use Surfer to optimize your content writing process, you can integrate the editor into your Google Docs and WordPress. All you must do is sign up for the trial period and then subscribe to the service.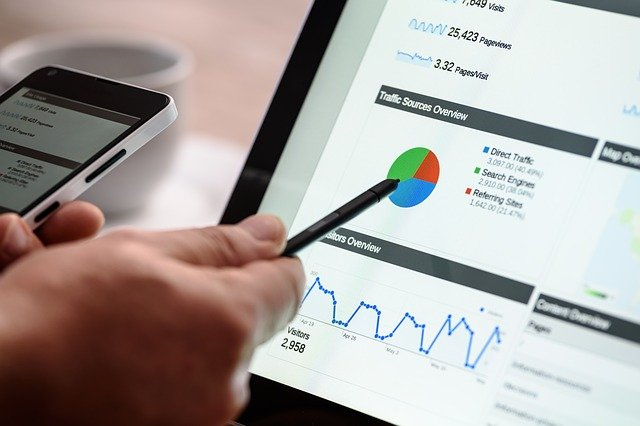 Surfer is fantastic for SEO content writing because it assesses your content's readability, headlines, density, word count, and more. You can watch this great tool in action on the side of your document, and once it finishes the process, it gives you a 'Content Score.'
Grammarly
If you're looking for free tools to help you, Grammarly is one of the best ones you can choose. Many people wonder exactly what this software does, but the truth is that it does a lot of things.
First and foremost, it's a grammar checker. Therefore, you can open a free account, paste your document there, and correct any spelling or grammar mistakes you might have.
However, content writers can also enjoy other features of Grammarly. Paying for the premium service allows you to adjust the suggestions you get, and the tool helps you modify your content to make sure it has the tone and style you want. You can also use it to detect and eliminate any passive voice your content might have.
Grammarly is much more than just a grammar checker because it even gives you different suggestions to change your content. By highlighting a word, you may get synonyms to replace it with if you want, and that's just one of its fantastic features.
YoastSEO
SEO writing software is essential for content writers, especially if you use WordPress. YoastSEO is a writing tool that helps you optimize your posts for search engines.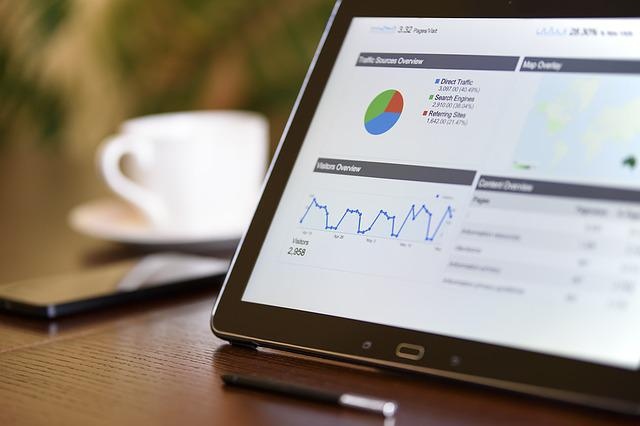 With YoastSEO, you can guarantee that you always produce optimized content. It checks the length of your post, its internal links, subheadings, and much more.
Thesaurus
If you want to write content in English, using Thesaurus is one of the best alternatives you might get. Overall, anyone who wants to improve their English skills can (and should!) use this tool, which is why it's so famous.
With over 3 million antonyms and synonyms, Thesaurus is one of the best free tools you might find out there. Once you get your results, you can filter them by complexity, word length, and relevance.
Copyscape
Using a grammar checker for your content writing is a fantastic idea, but there are other kinds of tools you should also keep in mind.
Copyscape, for example, is a plagiarism checker that assesses your content to look for any plagiarism.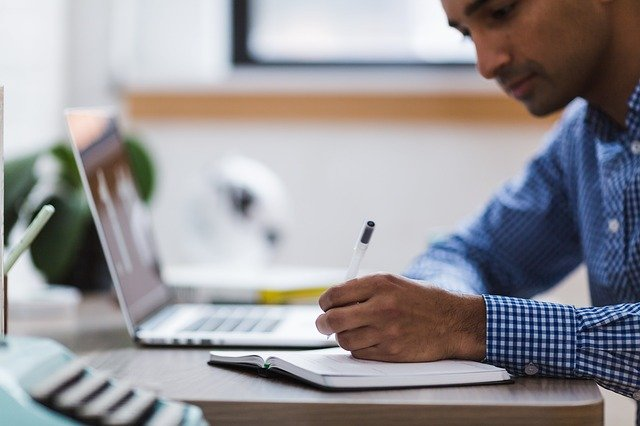 Using Copyscape means you get a tool that quickly points out any similarities your content might have with any other blog post on the web. This is very convenient because you can quickly adjust your document to make sure it's completely original.
CoSchedule Headline Analyzer
You need to write compelling headlines that guarantee that people will read your post. Therefore, using a tool like CoSchedule Headline Analyzer is a fantastic idea since it helps you make sure that your headlines are engaging and powerful.
With this writing app, you can analyze your headlines and identify power words, emotional components, and much more.
Overall, it helps you assess your headlines and see if they're strong enough to help you rank higher on Google, and if they're not, you can change them!
Cliche Finder
The name suggests what this website content writing software does, so you might already have an idea of its purpose.
Cliche Finder assesses your content and finds any cliches or overused phrases that don't add any value to it. Its design is very straightforward, but it doesn't matter – it's convenient because it tells you what lines you need to adjust in your document.
Hemingway
Do you want a grammar checker that shows you the word count, highlights different features with various colors, and is free? Hemingway App is for you.
This app is not only a grammar checker but also a tool that gives you a readability score and highlights any hard-to-read sentences that you might have.
Asides from highlighting any passive voice sentences, it also shows you when you should delete unnecessary adverbs and it provides you with various suggestions to improve your content.
Readable
Writing readable content is one of the most important aspects of being a blogger. If you can't do that, it will be very hard to adjust your posts for search engines.
With Readable, you don't have to worry about that. You can copy-paste your document or input your post's URL.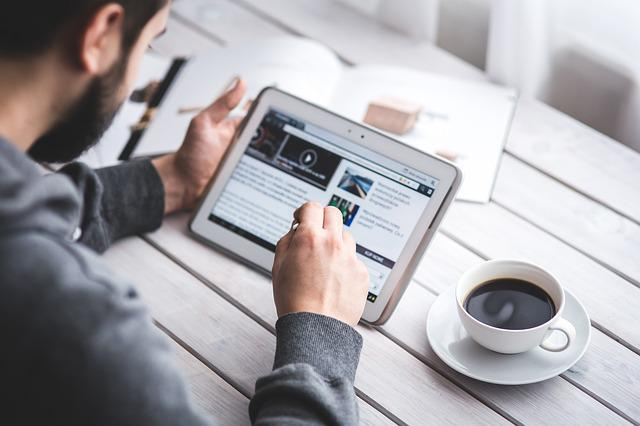 The handy content writing tool analyzes the post and in a moment, it tells you how readable your content is. Then, you can adjust whatever you need to improve it.
Portent's Content Idea Generator
Running out of ideas is normal for all writers, which is why you can now use website content writing software that helps you with this.
In some cases, you might get shocking or funny titles. However, this is still a fantastic tool that helps you get your creative juices flowing, which is what you might want if you're looking for blog posts ideas.
Using it is immensely straightforward – input a keyword and press 'enter.' You can tweak the suggestions that this writing software gives you, and if you want something different, you can always refresh the page and see what else you can get.
OneTab
Many content writers have trouble organizing their tabs because you often have to open a lot of them while you're preparing your posts.
OneTab is one of the best productivity tools you can use because it organizes all your tabs into an easy-to-read list to avoid clutter. At the same time, it helps you save your laptop's memory usage.
With this tool, you can also share your tabs with other writers. Therefore, if you need them to know something or make any revisions, you can quickly use OneTab to send them what you're looking for.
Reedsy
Novel writers usually use Reedsy, but it's still a wonderful content writing software you can use. This writing tool helps you create poetic pieces since it gives you multiple synonyms, antonyms, homophones, adjectives, and quotations.
Reedsy is one of the best content writing tools to use if you can't find the right words to express what you wanting your blog posts. Thus, it's a fantastic alternative to improve the quality of your writing.
WordCounter
Overusing words is normal when you're a content writer, especially if you're only used to using Microsoft Word to create and edit your posts.
However, now that WordCounter is here, you can start fine-tuning your content. This writing tool lets you paste your content and it analyzes it to find repetitive terms, so you can eliminate them.
FocusWriter
Writing without distraction is often a challenging task for bloggers, and if this is you, finding the ideal productivity tool to help you might be what makes the difference in your writing path.
FocusWriter is the ideal software to use if you want a distraction-free environment to write. Since it allows you to set goals and alarms, it's one of the most convenient content writing tools you can use to create your posts.
TextExpander
This is another fantastic productivity tool that you might want to check out if you want to enhance the quality of your texts.
TextExpander is the ideal tool to use if you want to avoid copy/paste errors and typos, especially if you need to insert snippets as you're writing.
With this tool, you can maintain consistency and insert specific texts like email addresses. It's a handy software to use if you need to share descriptions and signatures with a team.
TweakYourBiz's Title Generator
Having the perfect blog title helps you drive traffic, attract your target audience, and rank higher in the Google search console.
You can use TweakYourBiz's title generator to make high-quality content – this tool helps you generate fantastic titles for your posts in just a couple of seconds.
Input the topic you want to write about in your next post and hit the 'enter' button to get different title options.
Ulysses
Being focused is an essential part of enhancing your writing skills and refining your editing process. Therefore, Ulysses is a wonderful option to create relevant content.
This simple tool might not help you with the optimization process, but it does keep your attention on the task at hand.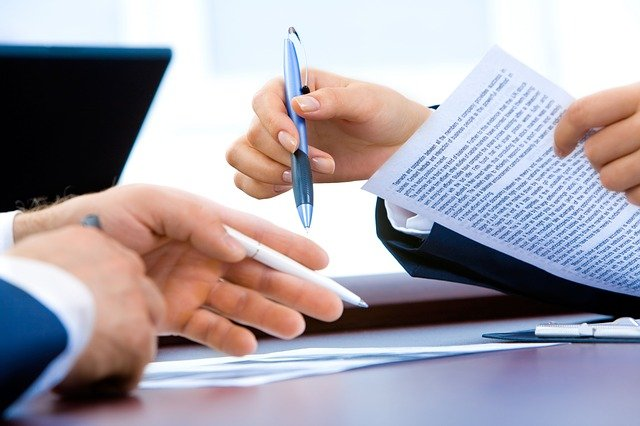 It offers a clean and straightforward interface and various distraction-free modes. Additionally, you can publish directly to WordPress with this app.
Since Ulysses uses iCloud to sync your content anywhere, you don't need to be in a specific place to use the app and write content. Instead, open the app wherever you are and pick up where you left off.
750 Words
This one is another handy tool if you have several writing projects at once. Suppose that you want to write a novel, but you also run a blog, and you struggle with organizing your time and staying motivated.
750 Words is very straightforward: it encourages you to write this number of words a day. What should you write about? Whatever you want! It's up to you. What's important is that the writer in you comes out.
This tool is a one-fo-a-kind software because it gives you points for writing regularly. Furthermore, it analyzes your mindset and feelings as you write, which is why using it can be therapeutic.
Power Thesaurus
Using this tool is the right way to go if you struggle with word choice or want to improve your writing style.
Power Thesaurus is a top-notch software that gives you synonyms, antonyms, and related terms. It's a very convenient program to use if you want to improve your vocabulary and enhance your writing.
Unicheck Plagiarism Checker
As was mentioned before, a plagiarism checker is one of the essential content writing tools that bloggers must use when they're making their posts.
Relying on Unicheck's checker means you can write authentic posts because it shows you potential plagiarism issues and highlights areas of your content if it detects something you should improve.
Unicheck compares your post to 4.75 billion websites, journals, and documents. Consequently, trusting its results is often a good idea to improve your content writing.
StackEdit
A content editor tool is what you need to deliver fantastic posts to your audience each time you publish on your blog. Fortunately, that's precisely what you can get with StackEdit.
There are many SEO writing tools out there, but StackEdit is unique. This one runs a spell-checker through your document, but its most important feature is that it shows you what it can look like once you publish it.
StackChecker is so straightforward that you can integrate it with your Dropbox or Google Drive. Moreover, it helps you publish on different platforms such as Tumblr or WordPress.
Squibler
Writing long content is one of the most challenging tasks for writers, especially if you're used to short articles. When you struggle with longer forms of content, Squibler can help you since it's the ideal tool for this.
Firstly, Squibler guarantees that you get a clutter-free space for writing. It eliminates all distractions to help your ideas flow, and this is essential when you're writing long content.
Additionally, Squibler is a fantastic productivity app because you can set goals and track your progress. It helps the writer in you grow and stay motivated!
The Most Dangerous Writing App
The name says it all – this is one of the most dangerous tools on the market. Some say it's as unsafe as trying to single-handedly fight a cheetah or listen to all of Taylor Swift's discography without shedding tears. It's simply impossibly unsafe.
This app warns you not to stop writing because you will lose your progress. If you stop for more than five seconds, the software automatically deletes everything you've done.
It's a harsh way to get you to keep writing, but for many people, it works wonderfully. Don't be too scared – you can adjust the length of your writing session. If you don't get distracted and keep writing for as long as you're supposed to, you can save your progress. Woohoo!
Calmly Writer
This tool is another focus-enhancing app that can help you stay on track while you're editing your posts.
With its focus mode, you can make sure that your attention is always on the paragraph you're editing at the time.
Furthermore, it has various formatting and autosave alternatives, which makes the whole writing process much easier. Lastly, you can back up your information on Google Drive.
ZenPen
A minimalistic writing zone might be what you need to stay focused and write fantastic blog posts. You might already write wonderfully (you probably do!), but using this tool can help you improve much more, particularly when you're struggling to stay focused.
ZenPen gives you basic formatting options, for example, italicizing or bolding your content. Since it lets you post on social media, it's an ideal software to use if you want to organize your content for different platforms.
Tysto
Some writers help brands across the globe. If this is you, you might already be going crazy as you switch from the UK to US English.
Tysto is not a writing tool per se, but it can help you immensely improve your content. Since switching between writing styles is so challenging for many people, this software makes things easier by providing you with different alternatives depending on the language you choose.
You can refer to Tysto's lists if you have trouble differentiating between the US and UK English. Thus, this app helps you improve your writing, even though it's different from other alternatives you might have.
Unsuck It
The name is very funny, but this is actually one of the best content writing tools you can use if you're a business person or any professional who often relies on technical terms.
Many brands use complicated words in blog posts. Generally speaking, all professionals have their own technical terms. Right now, you might be thinking about some of the ones you usually use within your field.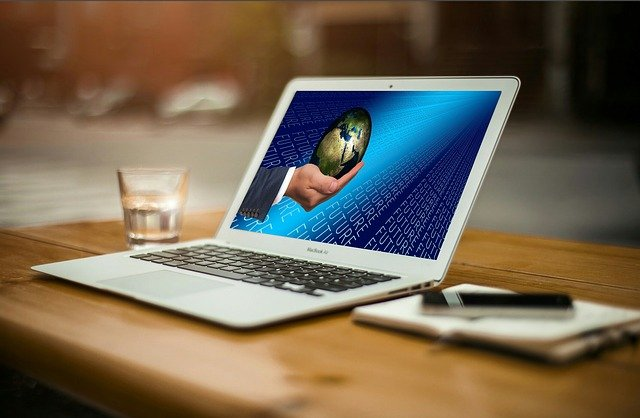 Even though you understand everything related to your field, your audience might not, especially if they're not experts. Unsuck It is the ideal tool for these cases because it helps you find easy-to-understand options for your jargon.
Ilys
If you're looking for weird content writing tools, Ilys is for you. It's the perfect tool to unleash your creativity and focus on that only because it doesn't let you edit.
Read that again: Ilys doesn't let you edit. You can't go back and change anything you write, which is essential if you want to focus on the creative aspects of your texts.
With a minimal interface, you only need to adjust your word goal. Start writing and be surprised once you reach it because you won't be able to see your text until you do.
The good (and possibly relieving) part of using Ilys is that you're able to edit and change your text once you're done writing. Keeping both processes separate is essential, especially when you want to improve and provide the best content to your audience.
Draft
Content writing tools are handy, but an editing app to help you fine-tune your work until it's ready to be published is also very convenient. Draft helps you in this case since it tracks all changes you make.
Collaborative editing features and a minimalistic design are what you get when you use Draft. With this tool, you can either accept or reject the changes you make in a document. At the same time, you're able to see two versions of your text, side by side.
It's the perfect tool if you're looking for something that lets you restore a paragraph so it looks like it previously did. Thus, it's different from any other app out there!
IdeaFlip
Working on new articles with a team might be challenging at times, particularly when you don't know about any content writing tools that can help you with the process.
Ideaflip is a fantastic alternative in these cases. It helps you indulge in real-life content creation with its brainstorming feature, so you can collaborate with your team without any issues.
Since it syncs your content across devices, you can collect and share your ideas in a much more straightforward way. Work together, tell others your thoughts, discuss what you think, and much more with Ideaflip.
TitleCase
Regardless of whether you're writing a magazine or a blog post, you need to properly capitalize your titles and optimize them for them to show up on search results.
TitleCase is a free, convenient tool that you can use for this. Input the titles you want to convert and the software automatically shows them to you in AP, APA, Chicago style, or other options.
This tool doesn't offer any advanced features that you might not understand. Its purpose is simple: to convert your titles so they're properly capitalized. Eventually, you can get used to using it each time you outline your texts.
Weava
Even though the editing processes are often lengthy, researching is usually the most time-consuming part of writing, and this is one of the primary reasons why so many people hire content writing services.
People working on research papers, dissertations, and other lengthy texts might find Weava very useful. It's an app that helps you organize all your texts in one place.
Using Weava helps you avoid clutter and save time whenever you're trying to locate a specific piece of information. Furthermore, the tool allows you to highlight important stuff, sync your information with the cloud, and add notes.
Read-o-Meter
The name suggests it – this tool gives you an idea of how long someone would take to read your content.
Read-o-Meter bases all its data on the standard reading speed. Therefore, it's a fantastic tool to use if you have to write blog posts or social media captions.
When you run a blog or social media account, you want to make sure you keep your readers' attention. Moreover, making content for social media platforms means you have to be quick in expressing your ideas.
Relying on Read-o-Meter means you can adjust your content, so you guarantee that it's as lengthy as you need it to be.
The HOTH
Stop racking your brains to come up with the best blog post titles. Instead, use one of the best content writing tools for it – The HOTH.
Creating a headline is one of the most straightforward processes when you use The HOTH.
Firstly, enter an idea. Then, add the name of the target audience, industry, and the outcome you desire for your readers. That's it! You will get a fantastic blog post title that might shock you.
Once The HOTH weaves its magic and shows you wonderful titles for your posts, you might want to keep using it each time you write.
Typewrite
Writing more efficiently has never been easier with this tool. Typewrite is the ideal content writing software for bloggers since it helps you format your text as you go along.
Every writer knows that formatting takes time, which is why having a tool to help you with this is very convenient. Instead of spending 15 minutes more as you apply your text's formats, use that time to lie back and have a cup of hot coffee.
Typewrite lets you save previous versions of your content. Therefore, you can restore your text at any time if you want to. To keep your files safe, simply sync them with a Dropbox account.
Lastly, Typewrite lets you collaborate with other editors, so it's also an ideal tool if you need to work with a team.
Scrivener
If you're here for the tools that help you write long documents, Scrivener might be what you're looking for. It might be a pillar article, a research piece, or a novel – it doesn't matter because this tool can help you either way.
Scrivener's primary goal is to help you organize your writing or research notes. Managing your edits and texts becomes immensely easy with this tool because it lets you visualize anything you want.
Write!
"No distractions, no clutter" is the ideal phrase to describe Write! – with this writing tool, you can guarantee that your mind stays on task as you work on your document.
Firstly, it offers you all the functions you need in a word processor. Additionally, it gives you a lot more because it has a distraction-free, luxurious-looking interface to make sure your attention never wavers as you're writing.
Another fantastic feature that Write! has is that it offers you a dark theme. Give your eyesight a break and turn it on, especially if you love working during the night!
Storyist
Even though some writers prefer minimalist layouts when they're working on their documents, not everyone is like that. Fear not because there are content writing tools for everyone on this list.
Scrivener, for example, doesn't offer you a visually simple layout, and Storyist is very similar in this regard.
With a lot of information on its screen and different features to choose from, Storyist is the ideal tool for novelists or people who need to write and edit lengthy content pieces.
You can use templates for manuscripts and screenplays, which are all ready for you in Storyist's layout. Furthermore, it gives you composition and editing tools. However, this app is only available for Apple users, so keep that in mind.
Final Draft
Bloggers, novelists, and screenwriters all have one thing in common: they need to write long texts at some point. Whether you're working on your pillar posts or the screenplay for your next play, Final Draft might be the ideal software for you to use.
You get full control over your writing and editing processes, but you can also organize your information, which is crucial when your text is long. Even though it's not a cheap tool, it's one of the best ones on the market.
What Is the Best Tool?
If you've gotten this far, you might know the answer to this question already: there is no tool that's better than the others.
Each program has its own unique features and they can all help you with your writing. It's a matter of which one you prefer depending on your goals and weaknesses.
To Wrap Up
Content writing tools are immensely useful, and they can help you become a better writer. You now have an extensive list to choose from, so pick the best ones and write your next fantastic piece!