Successful content marketing is much easier than it is made out to be. Many companies already have all the tools to make great content. The market is filled with big multinational companies that have mastered the art of content marketing. Indeed, it can be tempting to associate content marketing as something that is unique to only huge companies such as Pepsi, BMW, or McDonald's. In actuality, any company can take on basic content marketing. In fact, the smaller the company, the easier it becomes to market to specific clientele.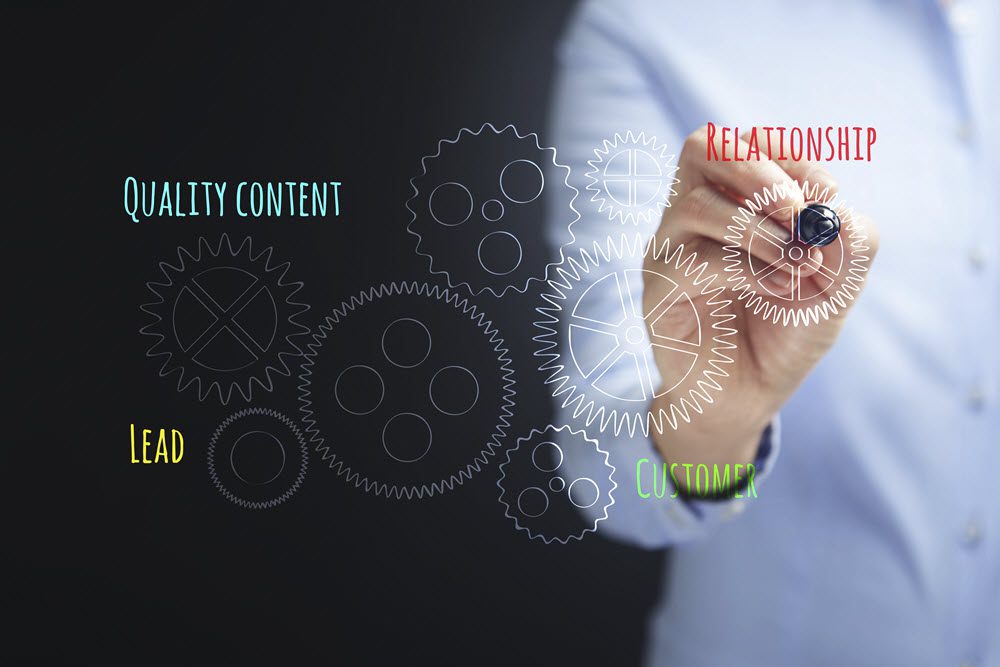 Bigger Isn't Always Better
Being a small company gives you advantages that many large companies do not have. Smaller market sizes are often easier to control. Operating at a local level makes it easy to satisfy the customers you are targeting. The most important factor of this approach is to make sure to satisfy your audience, through both good service and quality relationships. It can be hard to get customers initially, especially if you are not a billion dollar company. While a smaller business may not have the same financial flexibility in spending on large-scale marketing campaigns, there is plenty that can be done through content marketing.
Focus on Your Specific Audience
Small businesses have a lot going for them. For one thing, people find a certain comfort in going to small businesses for their needs. There is an authenticity in being able to see and talk to the people who are making the things you need. This can often translate to great profits for small businesses. So long as people have access to the information, it does not need to be presented in an expensive or flashy matter. With sites such as Facebook, Twitter, and Instagram, it's easy and free to get advertising to many people these days.
Engage your Consumer Base
Four out of five people online do research into a product before buying it. This can especially be the case where a product is extremely expensive. This proves a great opportunity for small business owners. If your content can be made to evoke positive reactions from costumers, it may be more likely to get them to buy. Often times, people that may be perusing the Internet casually may come across ads for things they had no intention of buying. So long as they are engaged in a way that informative and practical to their needs, most consumers will respond well to targeted online advertising.
Start by figuring out who your demographic is. Then, figure out how to best message towards them. The best way to organize this is to set up a plan, and follow it step by step. Ask yourself the following questions through the process:
What marketing material do you have already? Is it relevant?
What do you want to gain from this marketing campaign? Who are you targeting?
What do you want to put out there? Where is the best place to put it?
How do you go about making it into a reality? Where should it be published?
What went well? What could have gone better? What will you do next time?
Use the knowledge you already have about the market you are operating in as a way to best brand yourself. People often gravitate to reading about things they are interested online. So if you make or specialize in a product, find online forums devoted to people who enjoy that specialty. For example, if you make kitchenware, try to market yourself on different cooking blogs or sites.
Blogs, Facebook, Twitter, and Instagram are great ways to get your follower count up and content shared. You'll also be able to talk directly with your consumer base in order to get a pulse on what it is they need and want in the future.
The importance is in being subtle. You want to promote, but not push. Watch people talking in the comment sections of different online pages. This will help you get tailored advice to what you want to promote, and what people like. Typically, people who can provide advice to other people do very well online, such as people with IT or other technical skills. They give off an air of expertise, meaning people will usually think of them as trustworthy when it comes to buying things as well.
In order to be successful, you have to treat your clientele as you would your loved ones. Try solving problems online and quickly, so you can develop a reputation for being particularly costumer service oriented. It's not about how much content you're producing, but how frequently you post. You're much better off posting frequently, with smaller bits of information, than waiting too long. A flashy post every month or so won't get as much follower traction. Be patient when you first start out. It will take time for an online community to build around your product (3 months to half a year on average). Publish regularly. If you have a blog, publish at least twice or three times a week.
Facebook, Linked In, and Google+ are great places to show off more professional content. You can post both instructions on different topics as well as analytical information or fun facts. Ranking lists or slideshows tend to be very popular, generating a lot of online traffic. Use images and videos to enhance your text content and get way more followers.
Twitter is also very popular for fast, tid-bits of information. You can share news, articles, or just post a hyperlink to another page. It's easy to look at other peoples' pages and your own on this platform to compare the types of posts you are making. Be specific about what it is you want to post, since you only get about 140 characters per post. Posts that come in series are popular, but can really lose your followers half way through and should be avoided.
Although it can be a little harder, the use of videos will really skyrocket your follower content. It doesn't have to be super technical. Using a smart phone or other recording device will work. People like feeling as if they are engaging in real time. This is the reason YouTube and Facebook Live have become so popular. You can use videos to post things that are funny and informative. Taking people through the process your product goes through with a video is a great way to bump up costumer engagement and eventually, profits.
Putting up interactive features on these sites is another way of engaging your consumer base. Try putting up different surveys or opinion polls to get feedback from your audience in real time. Another tool can be to enable a comment section to all of your posts. This will allow you to get a sense of how people feel about the things you are putting up, or generally, just what you are trying to sell. Once you have a big enough audience, you can even start putting up small competitions. Often these will include costumers sharing and getting as many likes as possible for a post, in order to win a prize. It doesn't have to be anything extravagant. The mere fact of winning something is often enough incentive for many people. You can also have them register for your mailing list in order to win. It's a great way to self generate shares.
Success Stories (at a Fraction of the Price!)
Marketing doesn't have to break the bank. It can often times even be free. Here are a couple of businesses that managed to spend near nothing on advertising and still make big strides:
A bakery based out of Chicago named Foiled Cupcakes was almost out of money when they started out. But through the use of different sites, and through the Tweets of its owner, they managed to get people to start coming to their shop. They postured themselves as a family place, getting a large following through their charm and small town vibe. They eventually went on to be a success around the country.
Through the use of make up videos on YouTube, an individual named Lauren Luke managed to create a huge make up company whose following was bigger than many major make up companies. She sold her stuff online and published make up videos focusing on low cost quality looks. She wasn't trying to sell anything in the videos, but instead, wanted to help people. As a result, she got a huge following. When she came out with products, people just started buying them because of the trust and relationship they had built with Lauren. She has not needed the help of large-scale investors or any of her own money. Her followers are that loyal to the brand she had built online.