You have your blog, and it's a good one. People love your content, your blog and email list are getting a ton of hits, and you have been slowly climbing up the ranks of SEO. Starting a blog is something that quite a lot of people do, and everyone wants to get to the point where their fans devour all of their articles.
However, some prospective blog owners always seem to hire a review blog writing service, or a similar blog writing service in their niche, to write the content for them. Then, they post the ghostwritten content as their own. Why would they do that? Isn't that considered cheating?
Hiring a review blog writing service is actually a very smart thing to do, and if you have a blog you should try to do it too… at least once! They have several advantages and most importantly, can help you stay on track with the other aspects of your business. Let's take a look and see what makes them so special.
What Is A Review Blog?
Blogging is a perfect way to not only share your thoughts and opinions but also a great way to guide an audience and help them make better decisions. Nothing encapsulates this more than a review blog, which gives reviews of certain products by the author.
They can have articles on them like "The Top Ten Best Beaches To Visit," "The Best DIY Tricks," or "(Insert product name here) Review- An In-Depth Guide." Then, each of those articles would follow the same basic structure. You would have an introduction, conclusion, and then a paragraph explaining the features for whatever they are reviewing.
You could even throw some pros and cons and questions in there, and your own opinion on the product. If you've used the product you are reviewing in the past and have experience with it, then you can also use that to your advantage.
Finally, a review blog should recommend or not recommend whatever they are reviewing. Review articles are the most fun to write because they follow a very simple structure that you can use and customize to create something wholly your own.
Also, it turns out that nearly anyone can do the research to write these review articles, which bodes well for you if you need a review blog writing service.
How Should You Format Your Review Blog?
Once you have an idea of what your review blog is about, you need to figure out what type of structure you want the review blog to follow. Here are some of the most common types of review blogs that you can use.
First, you can do the standard opinionated and evergreen articles. These are easy to do, expected by your readers, and are evergreen and long term by their very nature.
You can also review products with a video blog, and then have the written content either be a transcript or extra supplementary information. You need to film the video yourself, but it's a great way to engage your more visual learners and actually showcase the products on the screen and show them off.
Review Blog Writing Services can easily be hired to write the supplement part of your blog as well, while you focus solely on making the video.
Image Heavy Blogs
Another way to show off the products that you have includes using an image heavy format. This not only uses images of the products in question for you to look at but also has stock images as well. Then, you can focus on using the images to bolster your content as well as provide page breaks for your work. Again, they are a great tool for visual readers.
Mix and match the types of blogs you do depending on the topic. For example, reviewing the top ten best garden hoses might require a standard blog, but reviewing DIY cake frosting tips could benefit from an image or video review-based service.
Why Hire A Review Blog Writing Service?
Since review blogs are so easy and formulaic, you would think that they would be the easiest thing in the world to write? Correct? Well, they are, but the research for review articles is what really gets beginner writers. If they haven't used the product themselves, and don't have a way to accurately review it, then they need to look at Amazon web pages and Store web pages to find out all the information.
This can not only get difficult but also a little boring as well. Plus, a review blog post can be pretty long depending on what you are reviewing.
If you need to write a top ten or top 15 blog post, about a certain topic, then that can easily be 1,000 to 2,000 words, depending on how in depth you want to go with the process. That type of blog post can take up a good chunk of your day with research and writing, and a blog isn't the only part of your business that makes you money and deserves your attention during the workday.
Sometimes you don't have time to just start writing a long blog post because you've got all your other jobs as a blog owner, business owner, and human being to attend to. However, you do need to keep putting out content on a regular basis to keep reader interest. This is where you can hire a review blog writing service and have them take on the project for you.
What Is A Review Blog Writing Service?
A review blog writing service is typically made up of freelancers and other writers, who can be paid for writing your content. In exchange for an hourly, per word, or flat rate payment, one of the team members should be assigned to your article. They take the data that you provide them and write out your entire review article, freeing up your time and mental energy to do all the other things that running a business calls you to do.
It is going to cost you some money, but when it comes to saving time and energy, a few extra bucks is well worth it.
You can find good review blog writing services on websites like Upwork and Fivver, where you can hire writers to write articles on a short- or long-term basis for you. They can also be found on websites like Constant Content and other content mills as well. You just need to give them some information, and they should be off to the writing races before you can say go.
Hiring a Good Review Blog Writing Service
If you want to hire a review blog writing service, then you need to get started with the basics. Going for an individual freelancer or writer rather than a company can be a good place to start. If you hire them, you can see samples of their work and also get a good idea of where their strengths and weaknesses are.
Try a writer or two out and see what it looks like. If you find a good one you might even decide to make them a full time hire of sorts, having them on call to write most if not all of your articles. You can also go through an actual service such as Steady Content or Constant Content.com. This is a bit riskier.
Whenever it comes to a third-party platform such as those content mills, you might find that the writing quality can shift from writer to writer and that the editors are the primary line of communication, not you. Meaning that if a problem comes up then the editor is the person that you talk to, rather than the writer of the article.
It can be frustrating to have to go back and forth between a middleman to clear up any misunderstandings, and that can be a turn off for many clients.
Keep Trying!
It's not guaranteed that you are going to find the best people at every turn, and it might take some time to find that one person or people who are right for you and your company. Keep testing, and if you are working with an individual writer, then share feedback with them. They can more than likely take it into account and improve their skills, and your articles as a result.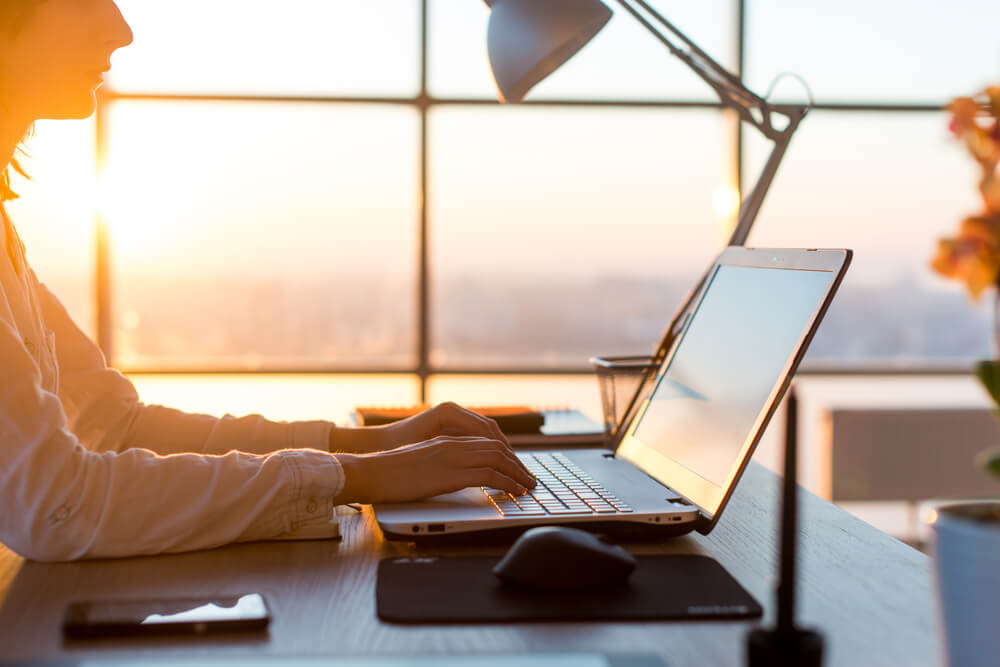 What Information Should You Give A Review Blog Writing Service?
If you are planning on hiring someone to write your review blog for you, here is what you need to look at to make sure they are successful and both sides are happy. First, you need to share the niche of the topic with them. Is the topic 'A Review of the Five Best Garden Hoses?" "A review of the Lockmaster 2000 Security Lock?," or something else entirely?
They need to know what they are writing about to be effective at it. Once they have their niche, you can also include links to projects that you want to have mentioned no matter what. You might want a certain type of garden hose to be the winner for the 'easiest to store' category but allow the writers to take initiative on the rest. Make sure to share any links to products that you want to be displayed.
You could even share the order of the items that you want them to go in, already listing the products from worst to best. If you are just reviewing one item, then you can share subheadings and topics that you would like to see discussed and that your writer can draw from.
Some review blog writing services give out links for every single project, while others simply focus on a few links while having writers pick products on their own. Think about what you want to do for your articles, and then share that information at the beginning.
Also share any keywords, whether or not you want your review blog to contain things like pros and cons or an FAQ section, and share any other hyperlinks or items you want to have in your articles. In general, the rule is the more information that you share, the better things can be for you. Ambiguity only leads to misunderstandings and mistakes for everyone!
Do You Need A Review Blog Writing Service?
For some people, writing reviews and blogs are very fun to write. They've managed to structure out their days and have these articles easily fit into their schedule and still have the time to get everything they need to be done, done. If you are one of those people, then more power to you! Especially if you find yourself thrumming with excitement at every single blog post and can't wait to sit down to write.
However, if you find that writing constantly takes more time than you think it should, and you are spending more time writing and researching inside of taking the time to work on the other aspects of your business, then you might need a review blog writing service.
Above all else, writing a review blog is supposed to be fun! You are supposed to love writing your blog posts and interacting with your readers on a daily or weekly basis, but if you find yourself not having fun and enjoying the process of writing your blogs, then that might be the time to hand them over to someone else.
People hire review blog writing services because they either don't have the time, or the energy to continue writing longer review blogs and if that is you then that is okay. You want to have fun with your business and not have it be boring as you try to muster up enthusiasm for the blog post that you really don't want to write.
What To Do Once You Get The Written Blog Review?
Going In Depth
One of the things you want to do is personalize your review, even if a review blog writing service wrote it. Your website, blog, and brand should have some type of a 'voice' that you have developed over the years, and it's folly to expect a new writer to accurately capture that voice. Instead, make sure that you go over the article after it is written and expand on it.
Add in a few small paragraphs that show your voice, make some changes to the style, and personalize your review for your unique audience. You should also find ways to let your personality through and share your own opinion about the products along with all the factual information. Any writer can spout facts and share pros and cons taken from Amazon, but only you have your unique opinions that people are going to read your blog for.
For reviews, your audience wants to see a unique spin on things, and you can do this in several ways. One of them is to tell a story about how one of these products helped you. If you are reviewing the three best lawn mowers in the world, tell the tale of how your old mower died before you get into the review. That forges a connection between everyone and leads nicely into the review.
Show The Good and Bad
As much as we want to have our reviews be all about the good things that a product can offer us, often there's some bad as well. Make sure to share the product's shortcomings in a fair way, because no product is perfect, and what the product doesn't do can be just as important as what it does.
If you are reviewing beach house rentals in Malibu, then make note of ones that don't allow pets. While it might seem like a con to you, for people with pets it's helpful. They can mark off those rental options and focus on more pet-friendly ones and won't make a buying mistake which is what your reviews are supposed to prevent from happening.
Don't feel like you have to give everything a five-star review, and if a product has its shortcomings, then list them. That doesn't mean trash the product, but it does mean focusing on the positives and the shortcomings.
Add Any Media
Finally, make sure to add any relevant media if you haven't asked the writer to do so. This includes keywords, pictures, videos, and more. Pretty it up and get the formatting where it needs to be, and then post it to your website and other channels. You might ask the writer to handle things like keywords, hyperlinks, and images, but videos probably need to be done by you.
Working With A Review Blog Writing Service
Whether you use them sparingly or all the time whenever you need a review post written, having a review blog writing service is a great way to recover your time and energy if these review blogs are the type of thing that drains you. Once you find a good service that makes you happy and can provide some good quality content, then you can get back to the other aspects of running your business.