Parenting blogs are one of the most popular types of blogs you can find on the internet. The only requisite to begin writing one, if any, is being a parent, which is also their target audience. Writing these blogs generally requires personal experience with raising children. If you want to make your parenting blog stand out, it's essential to hire the right company.
Hiring a company with a professional writer that has parenting knowledge to write these blogs can provide you with great content that generates plenty of traffic on your website.
About Parenting Blogs
Parenting blogs provide a wide variety of information for parents based on personal experiences and knowledge. People may look through them to find tips on raising children or to read parenting anecdotes that they can relate to. However, there's an incredibly high amount of niche blogs that focus on specific parts of it.
While most of them might provide parenting advice, it isn't rare to find blogs that focus on advising working moms, caring for newborns, raising teenagers, or even the best foods you can give them. The number of topics parenting blogs covers is nearly endless.
Most of them are informative in nature but also quite casual in writing. For many parents, these blogs are a fresh and educational perspective on the life-changing experience that is raising a kid.
Something to note is that many people refer to parenting blogs as mommy blogs. However, even if moms author most blogs, it doesn't mean that a father's point of view isn't valuable. Many parenting blogs feature articles written by fathers, and some popular blogs from them provide a unique viewpoint on the subject.
Regardless of how you start your parenting blog, it still an arduous and tedious task. You can lighten your workload by hiring a professional writing company, letting you focus or write only about the most relevant things at the moment.
How Parenting Blogs Help Parents
Most people see blogs as a means of learning new things or relating to other people's experiences. However, parenting blogs are actually unique in a particular manner. Parents that read these blogs may form a small community where they support each other.
They are more positive and interactive than other blog types. Parents often leave comments of appreciation and encouragement as they realize they aren't alone in the parenting experience. These sites can also be a great source of information on casual topics such as entertaining children without electronics or fun outdoor activities.
Setting up a parenting blog is relatively easy. The only thing necessary is some personal parenting experience and the know-how to publish posts. If you want to gain more readers for your blog, you need to have relatable and well-written experiences. The best way to get quality parenting content is to hire a service with capable writers, as it can provide many benefits for your website.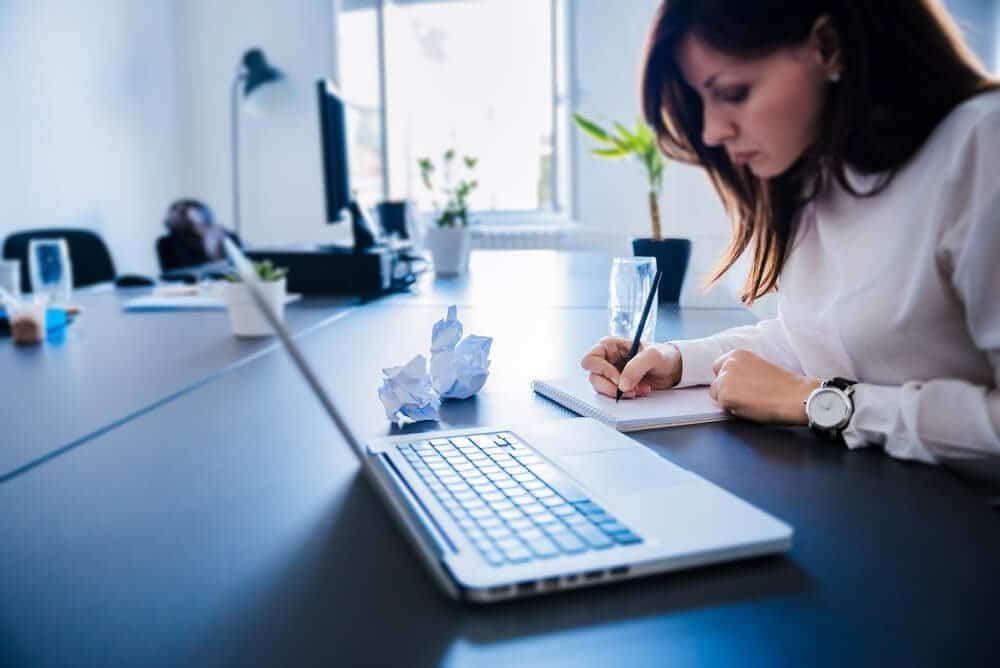 What to Look for in a Parenting Blog Writing Service
Many companies and freelancers offer blog writing services and more, but choosing one out of the bunch can be confusing and time-consuming if you don't know what to look for. Another relevant point is that although parenting is a considerably broad subject, not every professional may have an easy time writing blogs about it. Here are some of the things you should look for when searching for a good company to write parenting blogs:
Respectable Reputation
If you want your parenting blog to look professional, you need to hire a reputable company or freelancer that offers good writing services. An easy way to thin down some potential choices is by checking their reputation. Do a quick online search to find its website and social media, if it has any, and check if there are any customer reviews in them.
Costs and Turnaround
It's the next logical step after reducing your list of options. Check the price for an article and their required turnaround. You have to check if the company or freelancer can keep up with the amount of parenting blog articles you wish to output and if your budget can handle it. If the company or individual can't handle the workload, you should look for another choice.
Experience in the Topic
Once you find a respectable company or freelancer blog writing service, you have to ensure they have writers with parenting experience. While they may have plenty of writing experience, subjects such as this one can be an entirely different matter.
Make sure that the company you pick has someone knowledgeable about parenting. The same applies if you choose to hire a freelancer. Verify that they have the experience and skills necessary to write in the casual yet informative tone that most parenting blogs tend to have, or whichever style you desire.
A writer that doesn't understand the intricacies of this topic may be unable to produce quality content that properly reaches and engages its desired audience, the parents. You can check writing samples if they can provide you with some or read the company blog to see if their writers can meet your expectations.
Another way to verify if they have parenting experience is to ask the company or freelancer directly. This way, you can quickly check if they are well-informed about the subject.
Benefits of Hiring a Service to Write Parenting Blogs
Parenting blogs have so many topics in themselves that it can be pretty hard to write about them, especially for someone who doesn't know much about it. Nonetheless, there are many benefits that you can get once you find a capable company with an experienced writer.
The writer can create engaging, relatable, and informative parenting content if you provide suitable instructions. Here are some of the benefits you can get if you hire a good service to write your parenting blogs:
Quality Writing
Hiring a professional blog writing service ensures you get the best writing quality possible for your blog posts. Even if you are an excellent writer, regularly writing for a parenting blog can become exhausting, which may lessen your work quality after a while. Hire a professional to create content suitable to your site.
An experienced writer on parenting topics can provide you with coherent, relatable, and informative content, which can be vital for your blog. This is important for parenting blogs as they usually offer advice and personal experiences that can quickly help people or encourage them in their immediate situations.
While you may know best the focus of your blog, leaving it to a good writer can allow you to focus on other important matters. The writer can dedicate an appropriate amount of time and create excellent content for the parenting blog.
Provides a Fresh Perspective
As previously mentioned, many parenting blogs write about personal experiences and more. Hiring a writer can provide you with a fresh perspective on some of the topics you may want to write about. You can let off some of the pressure that comes from frequently writing creative parenting content and let the writer shine a new light on it as he can put his entire focus and distinct perspective on it.
Engages Readers
As you free yourself from the responsibility and workload that writing a parenting blog lays on you, the writer you hire can put more time and effort to create better content. It's their job to ensure that the parenting topics they submit are innovative and engaging, as they have to make them appealing and interesting to most parents.
While parenting blog's target audience is clear, the topics you can write about are not. If you have a specific parenting niche you want your blog to expand on, let your writer know about it and let them pump out some inspiring content about it.
Remember that when you hire a service to write for your parenting blog, you get a knowledgeable and experienced writer that can quickly adapt to your instructions. They can write highly creative and appealing content for the parents reading your blog. That is, as long as you hire a reputable company or freelancer blog writing service.
Saves Your Valuable Time
One significant advantage of hiring a writing service is the time you can save. When you don't hire a professional writing company or a freelancer, you have to do the work by yourself or delegate it to someone else in-house. These tasks can begin to pile up, and work may slow down to a crawl. Hiring a service to write for your parenting blog can let you deal with these things comfortably at a good pace.
Lets You Maintain a Good Publishing Schedule
Running your own company or blog can be a time-consuming, harrowing ordeal. When you have to manage it during the entire day, creating high-quality content can be significantly challenging. However, something even more problematic is keeping up with your schedule in such an agitated environment.
If you hire a writing service to help you with your parenting blog, you can ensure that your content gets published on time with comprehensive and engaging topics. It can be of great help if you have many tasks to do during your day, as working on the parenting blog on top of that is somewhat discouraging.
The writer you hire can provide you with the posts you require, letting you keep up with your desired upload schedule and attract more readers. Having consistent blog updates lets your readers know of your consistency, which gives them a reason to come back to the website and check more of it.
Stay Within Your Budget
When you hire writing services, you pay for the exact content you want. There isn't a need to add a full-time content creator to your team, which can quickly add up costs. You order parenting-related content with the number of words you desire and simply pay for it.
It gives everyone involved fair compensation and helps you maintain your budget. The risks involved are negligible, and it lets you be more flexible with your budget and schedule.
Keeps up with the Trends
Every professional writer should have the skill to understand and keep up with the current trends. Staying aware of all the new family lifestyle tendencies can be difficult if your business or website places a significant workload on you.
When you have a specialized content writer who stays up to date on the trends, they can make engaging content worth reading by incorporating them into the post. Following tendencies can also show your business' willingness to adapt to change while also making your blog more appealing to parents.
Improves Search Engine Optimization
Many sites and blogs try to reach a larger audience by improving their search engine optimization (SEO). Websites with better SEO rankings have a higher chance of appearing on the results page when people type in a related subject.
If you want your blog to have a high search engine ranking, it needs to have a certain amount of relevant keywords. Having appropriate keywords allows your page to compete for higher places on the search results. When your page has a high SEO ranking, the search engine can place it near the top if it recognizes that it's more relevant to the search topic than other results.
If you hire a writing service to write parenting blogs, you can request the writer to put in keywords to let your page reach a higher ranking. You can also ask them to put in any relevant keywords they think on their own.
Most professional writers can provide you with excellent keyword-centric content that sounds compelling. In the end, you get a high-quality post that shows up higher on the search engine results page.
Make Your Blog Stand Out from the Rest
There is an enormous amount of parenting blogs on the internet, covering an incredibly vast number of topics. Most readers choose the first blog relevant to them that catches their attention and keeps them engaged. If you hire an excellent service to write your blog, you can get an experienced person to help your site stand out from the rest.