Every website requires appropriate content to inform its visitors of the offerings available. It's also great for SEO purposes and improves the freshness of the site. Sometimes, it's tough to write content for a website, and it's expensive and time-consuming. However, paying to have full-time writers isn't possible for most business owners.
Luckily, you can find web content creation services that work closely with you to provide quality website content. These content writing services employ professional writers, and they're trained and experienced to handle your needs.
Visit each company's site to get a full review of their content services or continue reading to find out about the top options.
Top Website Content Writing Services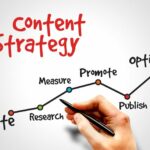 The research has already been done to find the best online writing services to provide written content for you. These services offer professional and trained writers who offer quality work and are experienced in the website content. You can save money and time by hiring a content writing service. However, first, you should read the full review of each one.
SEO Butler
SEO Butler is actually an SEO tool with much to offer, including optimized content so that search engines can find your blog posts, website, and more. It delivers excellent website content, and it's all written by English speakers from the UK and US.
The content writers here are skilled in conversion writing to drive traffic, but they also know SEO extensively. That way, they create web content to boost conversions.
It's easy to order content from SEO Butler, and it's all organized and efficient. There are many content types available, such as blog posts, website content, technical blog writing, buyer's guides, affiliate product reviews, product descriptions, category options, and guest posts.
You pay for high-quality content based on the cost-per-word scenario, and this varies based on the skillset and content style you require. This writing service is very reliable, so you get quick turnarounds and well-written articles. In fact, the writers deliver great content, and you get a discount for orders over 5,000 words.
Features:
Well-written content
Various content types
Bulk pricing
CRO Optimized
Citations
Social Signals
Search Engine Optimization writing
SurferSEO optimization
Guest posts
Pros:
High-quality content
Trained in CRO and SEO
Discounts for bulk orders
Choose the content type required, including press releases
Cons:
Verdict
SEO Butler is a top choice for content writing services. This company offers high-quality content, the team is a pleasure to work with, and it's easy to order your specific content needs.
WordAgents
WordAgents is another content creation company that provides SEO content written expressly by American writers. Here, you can order whatever you need to match your content marketing goals.
With this company, it's easy to order in bulk, and you always get fast delivery from these writing services. For any orders at 10,000 words or less, there is a seven-day turnaround. Therefore, you can get tons of content for your website or order multiple clients at one time.
The content writing from WordAgents is complete with proofreading, keyword optimization, two editing rounds, plagiarism checking, and more. Therefore, you know that each piece is just how you want it to be before you approve it. With that, it's SEO-based, so search engines can easily find it.
It's so easy to order your content here. Plus, the customer support system makes the process seamless.
Features:
Bulk ordering for content
American writers only
In-depth research performed
Keyword optimization
Two rounds of edits
Proofreading and plagiarism checked
Customer support
Various search engine optimization features
Pros:
Well-written content
Fast delivery times
Easy to scale the websites
Great content quality
Cons:
Could be expensive when bulk ordering
Verdict
WordAgents is a top choice when ordering content. If you require bulk content fast, this is the best way to go. Plus, the process is easy, and you can easily send outlines and instructions, so the content is exactly how you want it to be.
Verblio
Verblio has more than 3,000 US-based content writers available, which offers more diverse writing services for various industries. It is self-proclaimed to contain content marketing enthusiasts, and it utilizes writers with experience in many backgrounds.
Therefore, you can easily find someone with expertise in your industry to write more authoritative content. You can get many content styles from Verblio, such as articles, blog posts, eBooks, video content, and product descriptions. If you sign up to use the Pro Services, you also get topic ideas, SEO assistance, and content strategy features. With that, Verblio provides an easy-to-use dashboard for agencies so that they can organize their clients.
One primary difference between this and other writing services is that the writers get to choose to write the topic. You submit all the details, and different writers pick it up if it fits their experience level. You don't communicate directly with them, but you can choose from multiple drafts and pay the expert writers when you like their content.
Features:
High-quality content
Various content types
US-based content writers
SEO
Topic brainstorming
Experts from various industries
Video content available
Flexible subscriptions
Agency options
Pros:
Excellent content quality from niche experts
Flexible plans for business owners, agencies, and individuals
Video content available
Choose the best one submitted
Cons:
No guarantee for several content options from writers
Could be pricey
Verdict
Verblio is an excellent way to order content frequently because of the subscription plans. Plus, you can choose a specific writer submission that you like. It's based on what matches your voice and preferences, and you only have to pay for the one you pick.
Hoth Blogger
The Hoth is a top choice when it comes to everything SEO, and it offers a wide range of digital marketing products to help you improve your website. One of the services is Hoth Blogger for website content writing. With it, you can put the blog on autopilot, so the website creates regular and relevant content without much effort from you.
With Hoth Blogger, you get professional content creation complete with research. Since Hoth is primarily an SEO company, you know that the content you receive is optimized and focuses on CRO. Therefore, visitors to the blog are more likely to convert to customers. Plus, the writers have very diverse backgrounds, allowing them to write about any topic, even white papers, and blog content.
Hoth Blogger can even publish the posts for you, which means you don't have to edit or format the content to fit your website. With that, it includes topic ideation to keep the subjects fresh, and each post comes with matching stock images. You can pick from two package offerings, making it ideal for your specific needs.
Features:
Quality content
White papers available
Topic ideation
Unlimited revisions
One stock image for each article
Optional direct publishing
Clean HTML formatting
SEO optimization
Pros:
Reliable, quality writers
Easy form to order
Direct publishing (off-hands blogging)
SEO included
Cons:
Verdict
The Hoth is trusted and well-known. Plus, the Blogger service offers quality and reliable content when you need it most.
Writer Access
Writer Access offers a large network of writers, so you can easily get the website content you need. The platform makes it easy to hire and find writers to create content. Plus, there are AI search capabilities and advanced search tools to locate the best writer for your industry and niche.
Once you locate a writer that matches your needs, browse their portfolio to see samples, performance ratings, and more. Then, order content at that rate, detailing the keywords, topic, length, and other criteria. You get as many revisions as necessary.
This company offers an easy-to-use dashboard, so you can streamline the ordering process and manage your workflow. Plus, there are one-click integrations for WordPress and Hubspot, allowing you to publish content directly from the dashboard.
Features:
Built-in plagiarism checker
White label solutions
One-click integrations
As many revisions as needed
Easy content management and ordering
Performance ratings
Advanced search engine results
Sample work and portfolios from each writer
Pros:
Hire and search for writers within your budget and industry
Affordable pricing
Easy integrations for publishing
Ratings and samples to review
Cons:
Misleading ratings possible
Subscription-based – can't just order individual pieces
Verdict
Those who require regular content and don't want to overspend should choose this tool. It connects you with writers from various backgrounds and price points.
Content Cucumber
Content Cucumber is a reliable website content writing service for articles, website blogs, web pages, and landing pages. It's a bit different from some of the others because you pay a flat fee each month instead of per article or word. When you choose this brand, you get a single dedicated writer for all of your projects.
While you don't have many packages to choose from, buying the monthly service ensures that you receive plenty of content. The content creators work daily for you, producing as many articles as you need, and you can request unlimited amounts. Plus, the content includes stock images and free revisions.
Essentially, you can use Content Cucumber to hire a full-time writer every month but at a lower cost than it might be to hire someone in-house. If you aren't fully satisfied within 14 days, you get a full refund.
Features:
One- to two-day turnaround
Money-back guarantee
Unlimited and free revisions
Typically used for blog post writing or emails
Unlimited requests for content
Full-time writer for monthly contract
Pros:
Experienced writers
Cheaper than hiring your own in-house
Unlimited content for one month
Cons:
Not great for small businesses with small content batches
Verdict
Those who require an experienced content writer for a large amount of content should consider Content Cucumber. It's affordable because you only pay a flat fee each month.
Human Proof Designs
Human Proof Designs focuses on affiliate website building, so it provides many services. One of them is content creation, and many brands use it to order blog posts for their sites.
This company offers a few content services, such as article packs, monthly article subscriptions, storyboard videos, and eBooks. If you need regular content created, you are sure to appreciate the monthly subscription. Plus, everything is professionally edited and researched.
Features:
Quick delivery
Niche keyword packs
SEO-friendly
eBooks
Monthly subscriptions
Pros:
Bulk packages
SEO optimized
Keyword research included
Cons:
Quite costly for premium packages
Verdict
Human Proof Designs is excellent and provides many digital marketing tools, with content creation being a top choice.
Content Development Pros
Content Development Pros is a top-notch content option. Its writing services ensure original content, re-writing, editing, and much more. In fact, it's very affordable and reliable, providing everything from ad copy to blog content for your website.
You get a fast turnaround for your articles, and it matches the order directly. Therefore, it's better to be more specific to get the best writer for the job.
Features:
Individual orders, monthly packages
Affordable
Fast turnaround
Ghostwriting
Various content options
Re-writing and editing
Pros:
Quick turnarounds
Flexible ordering
Affordable
Cons:
Not ideal for technical or complex articles
Verdict
This is a great service when you need cheap content but might not be ideal for long-form articles.
Hire Writers
Hire Writers is an affordable and reliable option. The platform connects you to experienced writers and provides various packages at fair rates. There are many writers available here, so writing about any topic is easy.
It offers social media posts, eBook creation, website content, and so much more. Get your content written by someone who knows what they're doing!
Features:
Re-writing available
Translation
Reliable
Pros:
Free platform
Flat price rates
Affordable
Cons:
Lower quality than other services
Verdict
If you need cheap content and want it to be easy, this is the best option.
Media Shower
Media Shower is actually a marketing agency. However, it helps you deal with all aspects of your content marketing needs. Essentially, Media Shower is your marketing partner in everything you do. It also has a great online reputation and has many reviews from other clients and independent blogs, making it a quality choice.
Features:
Experienced writers who can write anything
Transparent pricing
Comprehensive service
Pros:
Work with client managers
Have a team of writers
Handle all aspects of the project
Cons:
For quality pieces, expect to pay high prices
Subscription-based
Verdict
If you plan to outsource all areas of your marketing to someone else, this is a great fit for you.
Constant Content
Constant Content has been around since 2003. Primarily, it calls itself a one-stop-shop for every content writing need you might have. While it doesn't have the best reviews on forums compared to others, it could be the right choice. The main issue here is no consistency from the writers.
Features:
Thousands of writers available
Set prices you want to pay
Pros:
Very large platform
100,000 writers
Edit each piece of content before you receive it
Cons:
Issues with quality content
Poor customer service
Verdict
With such a large platform, you're sure to find a freelance writer, but it could take a while.
Final Thoughts
Having a content-rich website is crucial for your business to succeed. Therefore, you must pay close attention to your website's content. It makes sense to hire freelance writers instead of having in-house content writers because you get what you need when you require it. Each full review here can help you select the right company for the job.